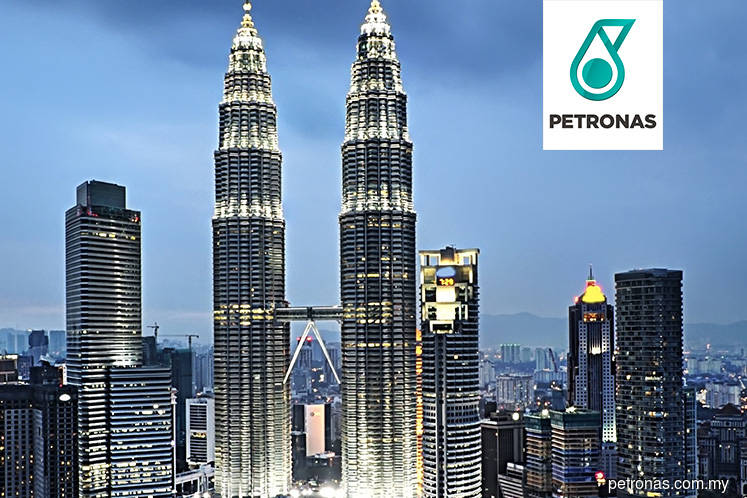 KUALA LUMPUR (Aug 20): The outlook for Petroliam Nasional Bhd (Petronas) is stable as the national oil company is expected to maintain its strong credit profile over the next 12 to 24 months, according to Moody's Investors Service.
In a statement today, Moody's affirmed the A1 domestic issuer and foreign currency senior unsecured ratings of Petronas.
At the same time, Moody's also affirmed the A1 rating on the senior unsecured notes issued by Petronas Capital Ltd and guaranteed by Petronas, the (P) A1 rating on the US$15 billion medium-term note (MTN) programme set up by Petronas Capital and guaranteed by Petronas, as well as the A1 rating on the sukuk issued through Petronas Global Sukuk Ltd.
"The affirmation of Petronas' ratings reflects our expectation that the company will maintain its strong operating profile, credit metrics and liquidity as it continues to generate free cash flow in an improved oil price environment and as it nears the end of its capital spending cycle," said Moody's senior vice president Vikas Halan in the statement.
Further, it reflects Moody's expectation that the group will continue to adjust its spending on operating and capital expenditure to protect its financial position.
Moody's noted that Petronas has sold 50% stake in its Refinery and Petrochemicals Integrated Development (RAPID) project in Johor to Saudi Arabian Oil Company, which will further reduce its capital spending. Consequently, the group has started generating significant free cash flow. The RAPID project is expected to be completed by 1Q2019.
But potential changes to the Malaysian government's policies for the oil and gas sector could affect Petronas' position as the sole owner of the country's petroleum resources, and increase the royalties paid on its upstream oil and gas production, noted Halan, who is also Moody's lead analyst for Petronas.
"While these changes could be credit negative for Petronas, their implementation will take time and we expect the company to have the financial flexibility to reduce dividends and capital spending to minimise any adverse impact on its credit profile," Halan added.
To Moody's, Petronas' financial profile and liquidity position are stronger than those of its higher rated global peers, and it thus has a cushion to absorb some deterioration in its credit metrics before its ratings face downward pressure.
The A1 rating reflects the company's standalone credit quality as captured in its a1 baseline credit assessment, which is supported by the company's large-scale hydrocarbon reserves, strong financial metrics, conservative financial policies and solid liquidity profile.
"While the company's reserves are concentrated in Malaysia and its downstream operations are modest, its overall earnings are comparable in scale to those of its global and more diversified peers such as Chevron Corporation (Aa2 stable), Total S.A. (Aa3 positive) and BP p.l.c. (A1 positive).
"This level of earnings is attributable to the high profitability of Petronas' upstream operations, supported by its competitive production costs and favourable production sharing contract terms," read the statement.