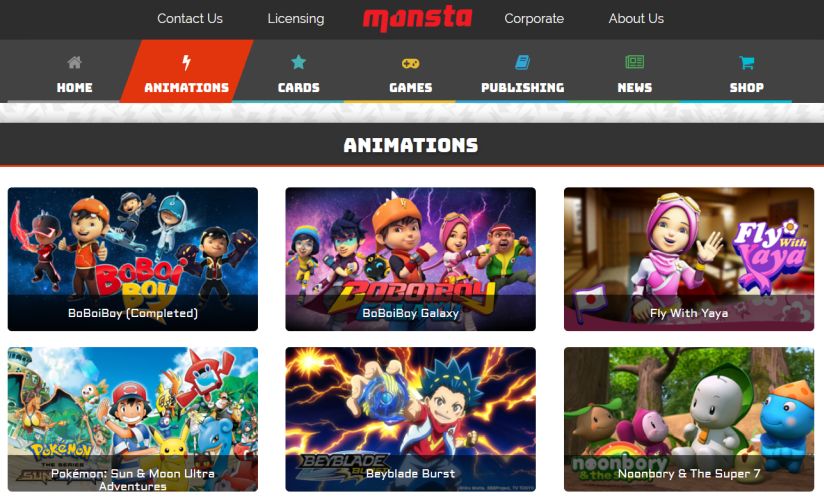 KUALA LUMPUR (May 15): Monsta YouTube Network expects its subscription growth rate to multiply in the next 12 months, compared to its current half a million new subscribers every month.
In a statement today, Monsta YouTube Network announced that it has become the first-ever Malaysian YouTube network aimed at families and kids to record a combined total of 10 million subscribers.
"Monsta YouTube Network now boasts 12 different channels including Monsta Channel, Mini Monsta, AnimaSEA, Monsta Keren, Monsta Dhamalastic, Papa Pipi and so on. Each channel serves different segments of the audience, with subscribers hailing from South East Asia, the United States, India, and the Commonwealth of Independent States (CIS) region," it said.
From the homegrown phenomenon, BoBoiBoy, which has been broadcast across 70 countries, to the most popular franchise in the world, Pokemon, Monsta has continued to expand its offerings with a wide range of original and licensed shows.
"While met with some initial hesitance, Monsta's efforts have now led to a variety of shows from all over the world being available to watch legally and for free on the Monsta YouTube Network.
"One of Monsta's many goals is to make content more and more accessible to viewers and to combat online piracy," it said.  
Other popular shows on the Monsta YouTube Network include the family-oriented hit series Pesanan Papa Pipi, the award-nominated travel show Fly With Yaya, the animated series Beyblade Burst based on the popular spinning top toy line, Kamen Rider Zi-O, Zoids Wild, The Oddbods Show and many more.