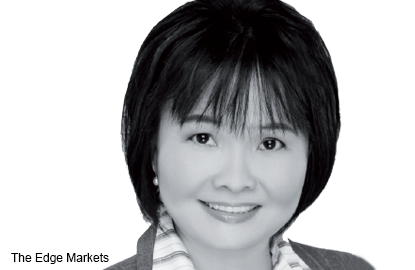 SO, you have worked hard your entire life and now you might think it's time to kick back and enjoy life's simple pleasures. While many people dream about enjoyment in the golden years, there are others who hate the word "retirement" because they can't see themselves living a life of withdrawals. 
There are many challenges affecting our retirement planning, such as saving too little, unexpected life events, job loss, underestimating your retirement expenses, not getting the right insurance coverage, supporting the ageing parents and the adult children, the long-term care when you are frail, and the possibility of you outliving your money. 
Although life doesn't always go according to plan, that doesn't mean that you do not need to plan for your life. We can include the unexpected events or the "what ifs" in the worst-case scenario in the planning.
When your life changes — such as early retirement, having a new baby, marriage, divorce, home buying, loss of spouse, job loss, serious health issue, home downsizing or inheritance, your financial life changes too. Without contingency planning, any unexpected events can erode your financial security in retirement. 
Having a solid financial plan in place and a positive attitude are assets in unexpected situations. As in the case of my client, Betty. Aged 59, she is a permanent resident in Malaysia and has been working as a contract lawyer in a big law firm for many years. We have been working together since 2008 and we did plan her annual review in order to keep her finances on track, especially when it's nearing her retirement.
She planned to retire in 2015 which she was financially able to do. But due to many of her pending legal cases, she decided to extend her contract for two years till December 2016. Betty has been keeping herself active in sports, despite her busy work schedule, and she is involved in community activities. 
Unfortunately in early 2015, due to an unexpected event, she had to move out from her apartment. So Betty bought a house, which cost her RM700,000, and she was not able to find a tenant for the apartment immediately nor was she able to sell it. With this unexpected event, I changed some planning strategies in the plan review to make sure that her retirement fund would not be at stake. This review helps to ensure that her personal financial plan is on track to achieve the long-term goals and objectives. I did a detailed comparison between where she is today with her position when we did the plan review on Dec 30, 2014. It provides us with the information we need in order to make adjustments and changes. Below are some detailed comparisons that identify her progress in some of the key areas:
1. Net worth review: It provides a benchmark to measure Betty's financial progress from year to year. Ideally, her assets are always growing in value and liabilities always reducing each year. However, as we go through different phases of life, there may be times when it's natural to see assets decrease or liabilities increase. The important thing is to always be aware of how your decisions will impact your overall financial position. Betty used her bank savings and fixed deposits of RM250,000 as a down payment for the property and took up an 11-year loan of RM450,000.  
2.  Investment portfolio review: The change in the value of your investment portfolio is a function of a number of factors, the most obvious being the rate of return you earn on your investments. Another significant factor is new contributions or withdrawals you make from your investment accounts since these will often have the most significant impact in the short term on your account balances. After withdrawing RM250,000 from the portfolio, the portfolio value grew only 1.2% over the half-year compared with 2014.
3. Asset allocation review: Betty has 29.42% of portfolio exposure in the MSCI-KLCI, which increased her investment risk. She should reduce it to 5% by switching into the global market and fixed income asset class. Betty also needs to reduce some expenses and save up another RM3,000 per month and spread into her investment portfolio.
4. Life goals retirement strategy review:
Assuming that Betty is not going to change her retirement strategy, she would have a projected capital shortfall of RM234,486 after buying the property. This, of course, is not something that she can change.
However, there are a number of controllable changes she can make that could eliminate this shortfall. A few alternatives are within her control to meet all of her goals.
Betty needs to make the following adjustments to stay on track of her financial goals:
1. Cut down the annual vacation budget from RM15,000 to RM5,000.
2. Delay changing her car from 2015 to 2017 even though her seven-year-old BMW has started having problems.
3. Increase the investment savings from RM10,000 to RM13,000 per month by putting more money in the fixed income instruments and in global equity markets, according to her asset allocation strategy.
4. Continue to work part-time for RM60,000 per year for another five years or RM18,000 per year for another 10 years.
Nevertheless, Betty will not need to make any of the above changes in her planning if she is able to rent out her existing apartment for RM1,500 per month, or if she is able to settle the loan on her apartment in full by 2017. The above are the choices given to Betty and she has to make the decision for a successful retirement. I believe this is one of the real advantages of having a financial plan in place that gives you the choices, and not by default, in making your financial decisions. Knowing Betty, she should consider "test-driving" her retirement before actually committing to it, by taking an extended break or sabbatical from work. It may potentially provide health benefits besides earning additional money. Betty should consider rewriting her will and amend her living trust to include planning for this newly purchased property. She can also consider an annuity, a retirement product to generate a stream of guaranteed income during retirement and to protect her savings against market volatility.
Having a retirement plan in place to handle unforeseen events can give you confidence and peace of mind. While even the best plans are subject to the unexpected, unpredictable or unknown, you can at least address them in your planning and make the necessary changes. Remember, people who write down their goals are more likely to achieve them.
* Catherine Khoo is a licensed financial planner with CWA. She was recently recognised by the Financial Planning Association of Malaysia (FPAM) as one of the Top 3 Scorers at the Malaysian Financial Planner of the Year Award 2015. For queries, email us at [email protected]
** This article first appeared in Money + Wealth, digitaledge Weekly, on Sept 14 - 20, 2015. Click here to subscribe from RM30 for the digitaledge Weekly and digitaledge Daily.