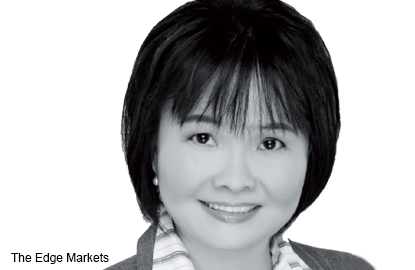 This article first appeared in Personal Wealth,
The Edge Malaysia Weekly
, on March 20 - 26, 2017.
The rising cost of living is a major concern among Malaysians, due to factors such as the removal of fuel subsidies, increasing healthcare costs and the lack of affordable housing. Some are of the opinion that the main driver of the skyrocketing costs is the implementation of the Goods and Services Tax (GST) — one of the measures taken by the government to reduce its debt and contain the fiscal deficit at 3.5% of the gross domestic product (GDP). The situation has been exacerbated by the uncertain economic outlook for local and global markets as well as the rise in US interest rates.
Many of those in the middle-income group have started cutting back on their living expenses. My friend Cindy, an account executive who earns RM4,000 a month, prefers to use public transport, bring a packed lunch to the office and make fewer trips to restaurants. 
"It is a big challenge to manage my money. So, budgeting is very important," she says. "I cannot even afford to buy a property that costs more than RM300,000. For that price, I would need to fork out about RM1,800 monthly for the loan payments and spend less." 
This is the immediate impact of the cost of living rising faster than our incomes. Without prudent money management, we will continue to bear the brunt of the economic situation.
Siti, 44, is an entrepreneur who started her business last year. Previously, she worked at a government agency and earned RM7,000 a month. She quit her job to start the business in the hope of increasing her income level. 
Her husband earns RM4,500 a month working at the government agency. They have four school-going children. Siti also supports her parents and siblings. 
No matter how hard they tried to save money, their household income never seemed enough, she says. They began to feel the pinch when the outstanding balance on their credit card bills gradually increased, following a series of price hikes and the abolishment of government subsidies. 
When Siti started her business, she took a business loan of RM50,000, with monthly payments of RM2,500. Initially, her business generated revenue of about RM15,000 a month. Then, it slowly increased to RM25,000. 
Her total household expenses are about RM15,000 a month, to which her husband contributes RM3,000. Her net income is about RM10,000 a month, excluding taxes. Though the income has increased, she hardly gets to enjoy the money as she is constantly worried about the economic situation and unstable income. She knows that the money is insufficient for her children's higher education and her retirement fund. 
As Siti is clueless about investments and insurance, she keeps her money in the bank. Furthermore, her husband thinks that financial planning is not important. Nevertheless, from our discussion, she wants to do something meaningful with her money.
If Siti and her husband make no changes to their lifestyle and continue spending like they have in the past, they will have a projected capital shortage of RM4,561,323 when it comes to meeting all of their goals. Chart 1 illustrates their financial situation over their lifetime.
The scenario above is not something they can change now. But there are a number of controllable changes they can make to eliminate the shortfall.
1. INCREASE SAVINGS
The biggest issue here is that they do not have much savings other than the RM10,000 in their bank account. They have to start saving more aggressively to fund all of their financial goals. 
But first, they need to settle their credit card debt of RM12,000. This amount should be settled within three months.
They also need to put aside three to six months' worth of living expenses for emergencies. That would round up their target savings to RM50,000.
After deducting their taxes, they can increase their passive income with the extra savings from their investments, especially low to medium-risk instruments to leverage their capital with minimal active monitoring. This can be in the form of unit trusts, real estate investment trusts, shares, investment-linked policies or even the Private Retirement Scheme to enjoy tax savings at the same time.
As for money management issues, they have too many ad hoc expenses such as siblings asking for money, impulse purchases, her parents' medical costs and public donations from time to time. So, we have come up with a budget to keep track of these expenses and set a limit of RM1,000 per month and keep it separately from the savings account. 
They need to cut down on their expenses such as petrol and car maintenance. They also need to consider using credit cards that offer cash rebates and shop at supermarkets that offer cash vouchers for being loyal customers as well as buy in bulk for better savings.
2. INCREASE PORTFOLIO RATE OF RETURN
Anyone can invest, but doing so the right way is the key to success. Without a sound investment plan, you may not know which product or investment plan works best for you. 
Portfolio allocation is the strategy of keeping your investments in different asset classes such as equities, real estate, alternative investments and cash to achieve optimal returns at acceptable risks. Chart 2 illustrates how Siti and her husband can achieve the efficient frontier of their portfolio to effectively balance the trade-off between risk and return of the various asset classes. Understanding their financial needs and goals, risk appetite and time horizon are important factors in building their investment plan.
3. MAKE ADJUSTMENTS TO FINANCIAL NEEDS
a. Eliminate/reduce some of their financial goals
Given their current financial situation, they have to prioritise their goals according to their importance. Siti and her husband may need to eliminate one or two of their financial goals to have sufficient funds for what is most important to them. They will need to forego the purchase of a new car and cancel their family vacation plans. They should also consider a local university or college for their children or full scholarships for overseas studies.
b. Reduce retirement expenses
As they are just about to start saving at the age of 44, it takes a lot more effort to build up their retirement fund and meet their financial goals. They have to cut down on their retirement expenses, from the desired amount of RM15,000 a month, if the provision for the education fund is more important to them. They can consider downsizing to a smaller and cheaper house.
c. Delay retirement 
Siti does not mind working up to age 65 or longer, but her husband thinks otherwise as he prefers to retire at the age of 60. By delaying their retirement, they will have sufficient retirement funds, can have an annual vacation that costs RM7,000 and perform the haj at age 56.
4. PROTECT THE CASH COW
As the cash cow for everything you care about financially, you need to protect yourself first so that you can take care of your family members. Siti is the major income earner in the family. Since she has her own business, she needs to get insurance coverage to protect herself and her family members in case of any unfortunate events. 
Longer life expectancy and escalating healthcare costs will have a huge impact on their retirement funds. As such, having adequate medical insurance coverage is very important. Disability and critical illness insurance coverage will also provide immediate funding for living expenses if anything untoward happens while life insurance will provide for your dependants when you pass on.
5. GET A FINANCIAL PLANNER
Most people spend more time planning their vacation than planning their financial goals. And we have more goals than our financial resources. Usually, it is not that the goals are unattainable, but the timeline is not realistic. Prudent financial planning will help you achieve your goals by making the most of your financial resources.
If you do not have the knowledge or expertise, time or desire to actively carry out a financial plan, you may benefit from an objective third-party perspective. It can be beneficial to have a licensed financial planner looking over your shoulder to double-check your plan and make sure you stay focused and follow through. 
Many surveys have shown that those who plan achieve 2.5 times more capital in their retirement compared with non-planners. Managing your personal finances is ultimately your responsibility. However, you do not have to do it alone. Talk to the licensed financial planner to help you make informed financial decisions.
Having reviewed Siti and her husband's overall financial position, if they do not change the way they manage their money, these will be the outcomes:
They will have enough funds for three of their children's higher education — RM50,000 for the first and second child and RM20,000 for the third. Unfortunately, there will not be enough funds for their youngest child when she turns 18.
They will not have sufficient funds for their annual vacation and will not be able to perform the haj in 2018
They will not be able to afford a new car in 2018. 
They will not be able to support their parents financially.
They will not be able to retire at age 60.
As I always say, there is no right or wrong decision. It is your money and your life. Use your wisdom to make the call. Sometimes, we cannot see the value of something just by knowing the benefits. We have to dig deeper to see the problems we will potentially face if we do not have it. Let's plan our life and live our dreams.
---
Catherine Khoo is a licenced financial planner with CWA