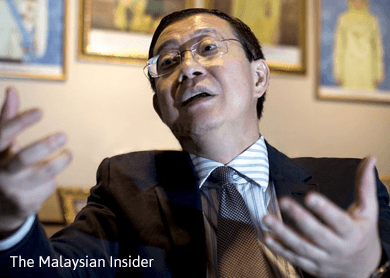 (May 13): The Penang government has clarified that the RM2 to RM3 collected from hotels for each hotel room booked is a fee, not a levy.
Chief Minister Lim Guan Eng said the state was only collecting a fee, and not a tax, so it was not a problem.
"It is a fee, which is similar to the one collected by the Malacca government. Malacca did it first. We merely followed so it is not a problem," he said at a press conference at the state legislative assembly today.
Lim said the matter would also be addressed in length inside the House during winding-up later.
Yesterday, opposition leader Datuk Jahara Hamid of Barisan Nasional questioned the state government whether the money collected from hotels since June last year was a levy or a fee.
If it was a levy, she said, the state has done something illegal as state governments have no authority to collect taxes without the approval of the federal government.
"In the 2014 budget speech, it was announced as a levy, which is a form of taxation, but in a reply to BN's Sungai Acheh rep Datuk Mahmud Zakaria's oral question, they called it a fee.
"So which is it?" she said yesterday, adding that if it was a levy, the state would need to have it legalised.
The state government announced that it was going to collect the money from hotels in its 2014 state budget in November 2013. The funds collected would be used for tourism development.
The policy was implemented in June 2014 onwards. Under the policy, RM2 to RM3 per hotel room night was charged at all hotels rated one star and above. – The Malaysian Insider