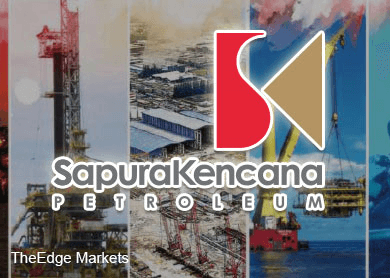 KUALA LUMPUR (Dec 4): Tan Sri Mokhzani Mahathir, the vice chairman of SapuraKencana Petroleum Bhd vice chairman, has bought an additional two million shares, taking advantage of the sharp fall in the company's share price.
Mokhzani, who has earlier trimmed his stake in the oil & gas group, bought back some shares today, through his private investment vehicle Kencana Capital Sdn Bhd. With the latest share purchase, Mokhzani's shareholding increased to 607 million or 10.13%, while his direct interest stood at 9.49 million shares or 0.16%.
It is learnt that Mokhzani intends to continue accumulating shares, given the attractive valuation after the recent meltdown on most O&G stocks.
His move to raise stake in SapuraKencana is as surprised as when he sold part of his stake and relinquished his executive role in the group in February. The share purchase has made some quarters puzzled, as Mokhzani's share sale earlier, has reinforced the belief he would concentrate his investment in Yinson Holdings Bhd.
SapuraKencana share price has fallen off the cliff, plunging from RM4.40 in mid-July to two-year low of RM2.44. Market capitalisation of RM11.7 billion has evaporated in slightly more than four months. The stock was up five sen to close at RM2.49 yesterday (Dec 3), bringing its market capitalisation to RM15.04 billion.
Mokhzani is the third largest shareholder of SapuraKencana, after Sapura Holdings Sdn Bhd which holds a 16.71% stake, and Employees Provident Fund (13.07%).
Other substantial shareholders are Seadrill Ltd (8.18%) and Skim Amanah Saham Bumiputra (6.23%).