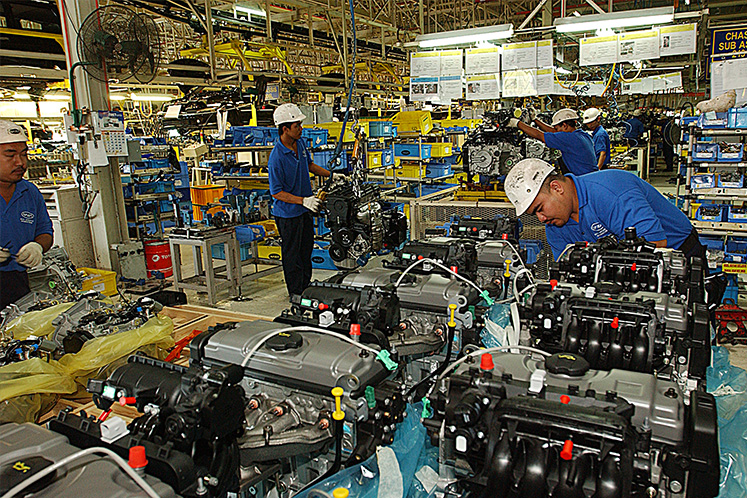 KUALA LUMPUR (March 19): Employers have to pay the full salary of all employees — including allowances — during the March 18-31 Movement Control Order period, said the Ministry of Human Resources (MoHR).
Employers are also not allowed to force workers to use their annual leave or unpaid leave during this period, as the movement restriction was made under the Prevention and Control of Infectious Disease Act 1988.
Furthermore, it said employees with daily payout must be paid based on the agreement between employee and employer in the offer letter/service contract/latest pay increment letter.
"For workers without a fixed wage, the daily rate must not be less than the minimum wage as underlined in the Minimum Wage Order 2020," it added.
These were among the answers the Ministry provided today, to a list of Frequently Asked Questions.
It also clarified that employers cannot redeem RM600 per employee per month from the Government to support their salary payout, as the minimum requirement for the redemption stipulates that the order has to be enforced for at least one month.
Employees, it said, can report employers who refuse to pay their salaries during this partial lockdown period to the Department of Labour.
The Ministry also listed products that form parts of the essential products supply chain, which are exempted from the MCO. They are: i) oil and gas, ii) petrochemicals, iii) fertiliser and pesticide, and iv) electrical and electronic (E&E) products including semiconductors.
This is on top of the list of essential products endorsed by the Ministry of Health.
All businesses that are allowed to continue to operate must reduce the size of their workforce in operations by 50%, the statement added.
As for employees of non-essential industries that are not exempted from the MRO but are forced to work, they can file a report with the police.