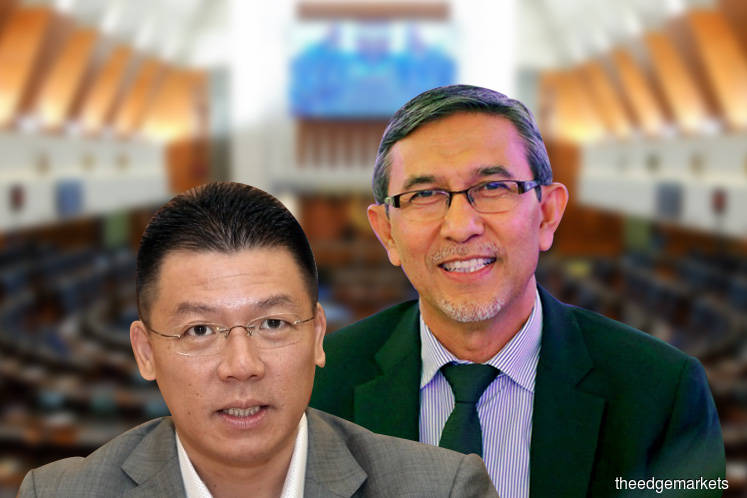 KUALA LUMPUR (July 16): Dewan Rakyat has appointed Datuk Mohamad Ariff Md Yusof as the speaker and Datuk Mohd Rashid Hasnon and Nga Kor Ming as his two deputies for the 14th Parliament session, which commenced today.
The Parliament session is the first after the Pakatan Harapan (PH) coalition's win in the 14th general election on May 9.
Following the swearing-in ceremony for Members of Parliament (MPs) this morning, Mohamad Ariff Md Yusof called for the proposal for the appointment of the two deputy speakers.
Prime Minister Tun Dr Mahathir Mohamad, who is MP for Langkawi, proposed to appoint Mohd Rashid and Nga for the posts, while Umno president and MP for Bagan Datuk Datuk Seri Ahmad Zahid Hamidi, who is now the opposition leader, proposed to appoint Datuk Seri Dr Ronald Kiandee to fill one of the positions.
Mohamad Ariff then called for a vote among all MPs, which saw Mohd Rashid (MP for Batu Pahat) receiving 171 votes, Nga (MP for Teluk Intan) got 124 votes, while Ronald (MP for Beluran) got 93 votes. 
Ronald was one of the two deputy speakers at the 13th Parliament.