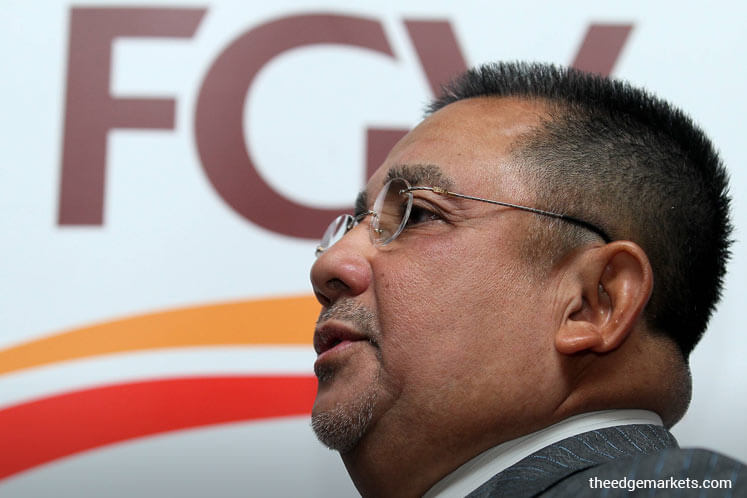 KUALA LUMPUR (June 19): Tan Sri Mohd Isa Abdul Samad voluntarily relinquished his position as Felda Global Ventures Holdings Bhd (FGV) chairman, said Prime Minister Datuk Seri Najib Razak in a Bernama report.
Mohd Isa has been appointed acting chairman of the Land Public Transport Commission (SPAD).
According to Bernama, Najib said he had earlier met with Mohd Isa and former minister in the Prime Minister's Department Datuk Seri Idris Jala to discuss in depth FGV's future and Mohd Isa's role.
"Mohd Isa voluntarily agreed to relinquish his position as FGV chairman. In appreciation of Mohd Isa's role, I agreed to appoint him the acting SPAD chairman," he said after attending an event today.
Najib said internal action will be taken to determine the legal process and through the FGV Inquiry Board on those actions against the FGV chief executive officer (CEO) Datuk Zakaria Arshad and three other individuals directed to go on leave from June 6.
"This is necessary as it represents the governance principle of a public listed company. The investigation does not mean they are guilty. The FGV board will make a just decision as soon as possible," he added.
Other than Zakaria, the others directed to go on leave are the FGV group chief financial officer Ahmad Tifli Mohd Talha, FGV Trading Sdn Bhd CEO Ahmad Salman Omar and Delima Oil Products Sdn Bhd senior general manager Kamarzaman Abd Karim.
With the restructuring, Najib said it reflects the government's desire to place FGV on a firm footing and ensure a bright future for the company.
Asked why Sulaiman was named as the acting chairman, Najib was quoted by Bernama as saying: "This is until we make a final decision. We needed a quick change. If a new person is appointed by the board, it will take a while. We want FGV to operate uninterrupted."
The FGV crisis came to the fore when Mohd Isa and the board directed Zakaria, Ahmad Tifli, Ahmad Salman and Kamarzaman to take a leave of absence on June 6.
Following this, the Malaysian Anti-Corruption Commission began investigations into the alleged abuse of power and misappropriation in the public-listed company.
The government had appointed Idris as an independent party to look into the crisis at FGV and provide a report.