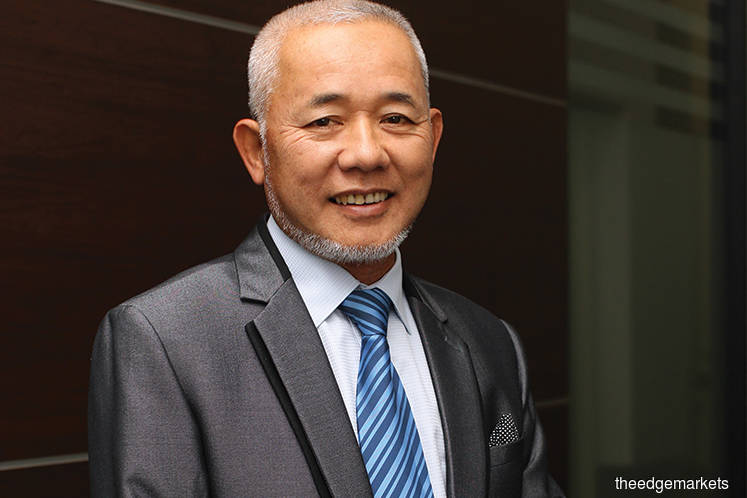 KUALA LUMPUR (June 29): Dagang NeXchange Bhd (DNeX) did not re-elect Datuk Samsul Husin to the board in its 50th annual general meeting (AGM) today. Consequently, Samsul, who is the board representative of Censof Holdings Bhd, has to relinquish the executive deputy chairman post.
However, Samsul remains the executive chairman of Dagang Net Technologies Sdn Bhd, a wholly-owned subsidiary of DNeX, according to a filing with Bursa Malaysia, which noted that DneX shareholders did not vote in favour of Samsul's re-election as a DNeX director.
In view of the circumstances, DNeX held a special board meeting after the AGM. The board decided to appoint executive director Mohd Azhar Mohd Yusof as the acting group managing director with immediate effect while seeking a suitable successor.
The shareholders' rejection of Samsul came three months after the global rout that sent DNeX's share price down to a 10-year low of eight sen on March 18. Subsequently, Censof was forced to sell down its stake in DNeX at a hefty loss due to margin calls.
From a 16.2% shareholding held a year ago, Censof's equity stake has since been pared to 7.2%. It is still the second largest shareholder of DNeX after Arcadia Acres Sdn Bhd (which is holding 20.5%), though its initial shareholding has more than halved.
The lower shareholding may explain why shareholders did not re-elect Samsul to the board. Samsul is the controlling shareholder of Censof, which bought into DNeX in 2013. His investment vehicle SAAS Global Sdn Bhd is the single largest shareholder of Censof, with a 35.02% stake.
Meanwhile, DNeX said it expects a positive outlook ahead for its business as the group ramps up efforts to participate in digitalisation transformation initiatives in the country and the region.
There is rising demand for digitalisation, it said, which bodes well for DNeX as the group can provide end-to-end innovative services that allow connection and collaboration among governments, businesses and consumers by leveraging technologies such as the blockchain, artificial intelligence, big data analytics and radio frequency identification.
In a statement, DNeX chairman Tan Sri Abd Rahman Mamat said the impact of the Covid-19 pandemic on the group had been manageable as most of its projects were ongoing and will carry DNeX through 2020. "Some other projects are also expected to return to business as usual as the pandemic continues to show signs of easing in the country."
DNeX shares closed 2.86% or half a sen higher at 18 sen today, valuing it at RM316.46 million.