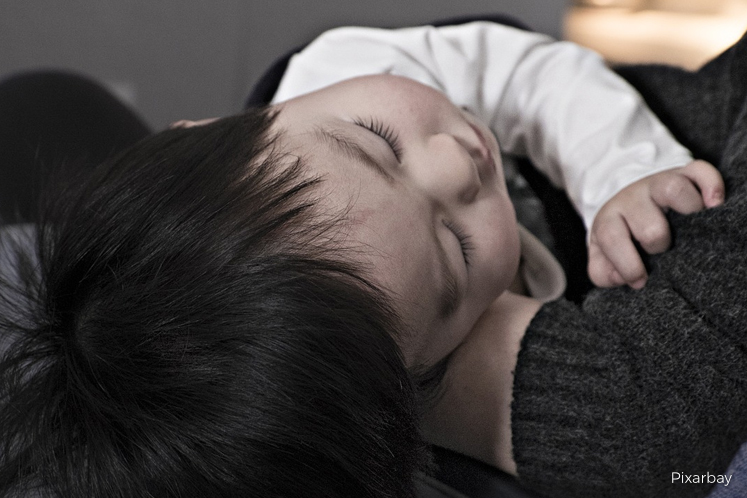 KUALA LUMPUR (May 19): The Ministry of Health (MoH) says parents or guardians should not take children to crowded places such as shopping malls, despite the declining trend of new Covid-19 cases in the country.
Health director-general Datuk Dr Noor Hisham Abdullah said the matter was raised during a meeting with the National Security Council (NSC) this morning, when it was discussed whether parents should be fined RM1,000 or brought to court, if found to have taken their children to such places without a good reason.
"But it was decided that the police will only advise or warn against it for now. Therefore, we hope that the public, especially parents, will take this advice and not take their children to crowded public places including hospitals," he said during his daily press briefing on the country's Covid-19 situation today.
Yesterday, it was reported that the government is considering whether to take legal action against parents or guardians who insist on bringing children to public places without a valid reason. At the time, Dr Noor Hisham said the matter would be discussed during the NSC today.
He further advised the public to remain vigilant and continue practising preventive measures such as social distancing, although the Covid-19 situation in Malaysia has improved since the Movement Control Order was enforced on March 18.
On the decision to allow the reopening of barber shops, the Health D-G said today that the MoH is currently studying the standard operating procedures (SOPs) proposed by the barbers association, and is gathering some data on the number of foreign workers in the sector.
"We received a letter from the association and we are now refining the SOPs for such business operations which involve physical contact with customers. This is to avoid Covid-19 transmission among customers.  
"We also need to know how many foreign workers there are in the sector. This data is crucial for us, before we can decide on allowing barber shops to resume operations," he added.
Malaysia remains on track to reduce daily cases to single-digit
Commenting on the MoH's target to see the number of new daily cases reduced to a single-digit level, Dr Noor Hisham said Malaysia remains on the right track, with no significant increase in new cases recorded since May 4.
"As far as we are concerned, we are still on target with regards to our modelling. When we look back [at] the last two weeks from May 4 until now, certainly the cases have not increased, although they are not decreasing as fast as we wanted," he said.
"As long as we can maintain about 20 cases or even 15 cases, then our public health team can take action with the cases identified. This is more important in terms of public health action — [that is] preventing the spread of infection.
"We hope we will continue to maintain the [low] double-digit trend in the next couple of days. We have been seeing this trend since MCO Phase 3 until the conditional MCO. Most importantly, there hasn't been a sudden surge in number of cases," he added.
"As long as the number of new cases is below 50, I'm quite happy. But our target is for the number to be lower than this. We can achieve this if we work together as one if the public comes together and adhere to our SOPs," he added.
To ensure no new infection clusters are formed, Dr Noor Hisham said the Malaysia Islamic Development Department (Jakim) has contacted over 1,000 privately-run religious schools nationwide for Covid-19 screening and testing.
On another note, Noor Hisham said the MoH has received some 8,384 calls from the public on issues relating to mental health, including emotional distress (46.8%), anxiety (20%), impoverishment (6.9%), domestic abuse (6%), psychiatric problems (2.4%) and child abuse (0.2%).
"This is something that MoH is closely monitoring through our hotline. Our specialists and other staff have been tasked with providing these people with the right advice and even online counselling," he added.
Read also:
Covid-19: After videos of errant shoppers go viral, NSC sets new SOPs for retailers
#dudukrumahdiamdiam. We will deliver the news to you at theedgemarkets.com.