Click / Tap image to enlarge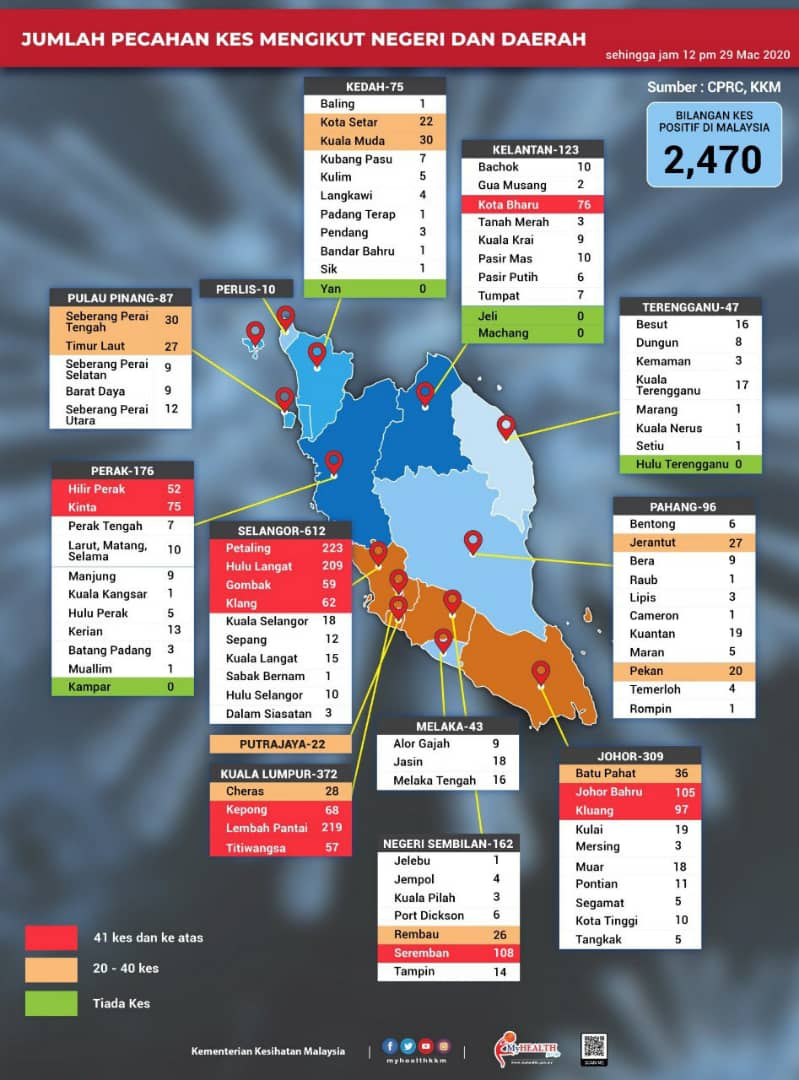 Click / Tap image to enlarge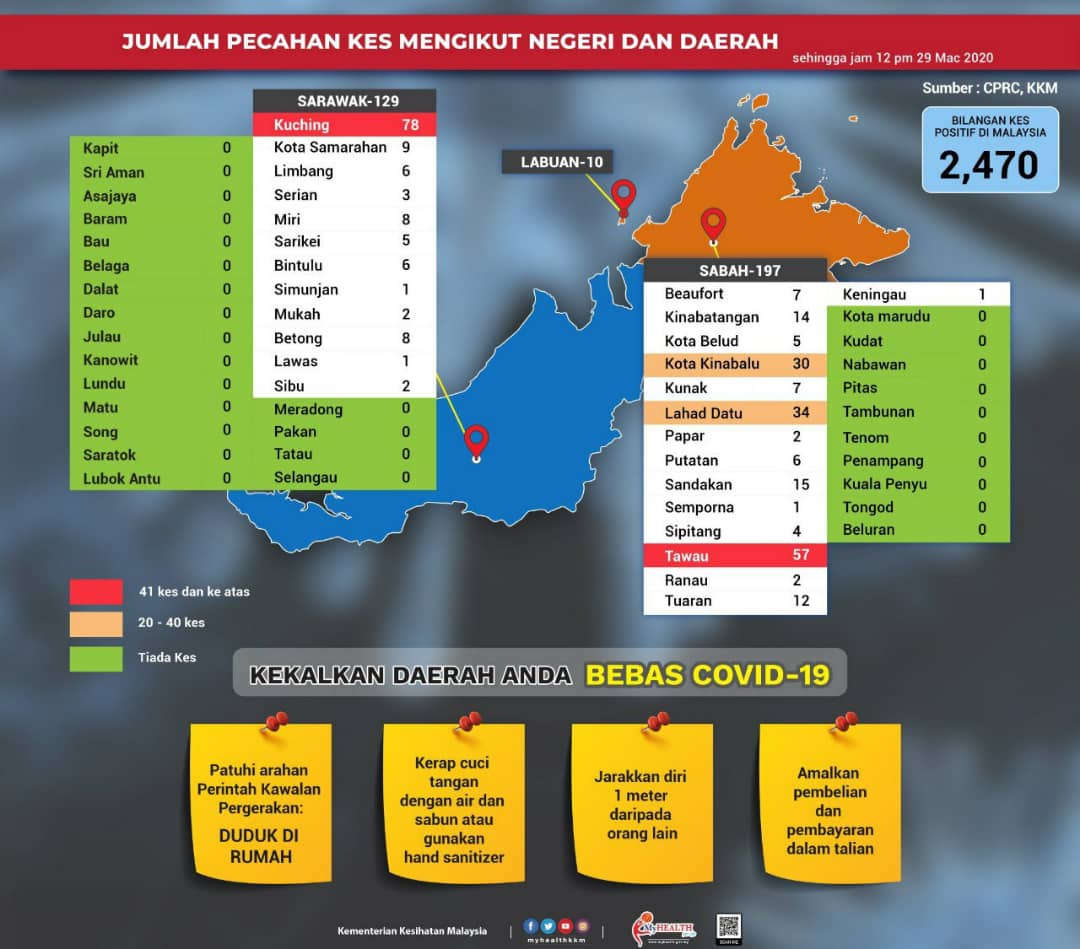 KUALA LUMPUR (March 30): The Ministry of Health (MoH) has listed 15 areas in Malaysia as red zones, as those areas have the highest number of Covid-19 infections recorded by their respective states.
Petaling and Lembah Pantai have the highest number of Covid-19 positive cases in Selangor, accounting for 5.59% of the total of 2,470 cases reported yesterday.
Petaling has recorded 223 cases, making it the area with the highest number of Covid-19 infections, while Lembah Pantai has 219 cases, according to an MoH infographic supplied by the National Security Council.
In Peninsular Malaysia, the other areas in the list are Hulu Langat with 209 cases, Seremban (108), Johor Bahru (105), Kluang (97), Kota Bharu (76), Kinta (75), Kepong (68), Klang (62), Gombak (59), Titiwangsa (57) and Hilir Perak (52).
In East Malaysia, Kuching has the highest number of recorded cases with 78 patients, followed by Tawau with 57 cases.
As of yesterday, Malaysia has recorded 150 confirmed infections, pushing the tally to 2,470 cases.
At the state level, Selangor continues to lead with the highest number of cases at 612, followed by Kuala Lumpur (372), Johor (309) and Sabah (197).
#dudukrumahdiamdiam. We will deliver the news to you at theedgemarkets.com.