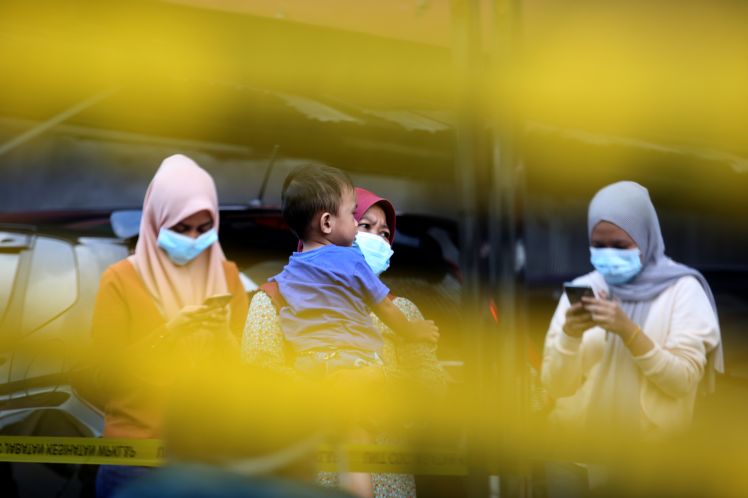 KUALA LUMPUR (Aug 13): The Ministry of Health (MoH) is investigating whether the new Tawar cluster in Kedah is linked to the earlier Sivagangga cluster that also emerged in the same State, said Health director-general Datuk Dr Noor Hisham Abdullah.
"Two days ago, we received a report which is case No 9,113 [index case of this cluster] who had tested positive [for COVID-19], so the patient has been admitted to the hospital, and through Active Case Detection the patient's family members had also tested positive.
The Ministry reported the new cluster today. The cluster was found in Tawar, Kedah, and its index case is a 53-year-old Malaysian man who works as a trader.
"The man had attended a religious ceremony to commemorate the death of his family member which was held from July 31 until Aug 1, 2020," said Noor Hisham at a media briefing today.
He said about 30 people had attended the ceremony.
"So, investigations are still ongoing whether this cluster is linked to the Sivagangga cluster, but we need time to screen and investigate this new cluster," Noor Hisham said in response to a reporter's question.
Noor Hisham said the index case began to have chest pains as well as fever on Aug 8. He immediately sought treatment at a medical centre.
A COVID-19 test conducted on Aug 9 showed that he was infected with the coronavirus, said the D-G.
Up until today, 86 close contacts of the index case have been screened, including family members, close contacts in hospitals and others.
From the total, nine had tested positive for COVID-19, all of them being family members of the index case. Three of them were symptomatic. They had attended the religious ceremony as well.
Meanwhile, 21 close contacts were negative, while the remaining 56 are awaiting their results.
In total, the Tawar cluster has 10 positive cases.
"Active Case Detection is still ongoing, precautionary measures such as decontamination and disinfection processes in some identified locations have been conducted," added Noor Hisham.
Commenting on the latest update regarding viral messages concerning the infection of a secondary school student in Seri Pantai located in Lembah Pantai, Noor Hisham said COVID-19 tests have been conducted twice on the student within a 24-hour period, and the tests showed negative results.
"Proactive action [such as] screening of close contacts has been conducted involving 54 individuals, comprising 42 [individuals] in the secondary school, four family members, five involved family friends and three involved health personnel," said Noor Hisham.
However, Noor Hisham noted that COVID-19 tests conducted on all these 54 individuals were negative.
The Ministry of Health (MoH) announced 15 new COVID-19 cases as of noon today, bringing the total cases in the country to 9,129.
Active cases in the country climbed for the fourth consecutive day to 183, from 166 on Monday (Aug 10), while four more COVID-19 patients have recovered today.
Thus, the tally of recoveries now stands at 8,821. Meanwhile the death toll remained at 125, as no new fatalities were recorded for the second straight week.
Read also:
Malaysia records 15 new Covid-19 cases, nine from new Tawar cluster in Kedah