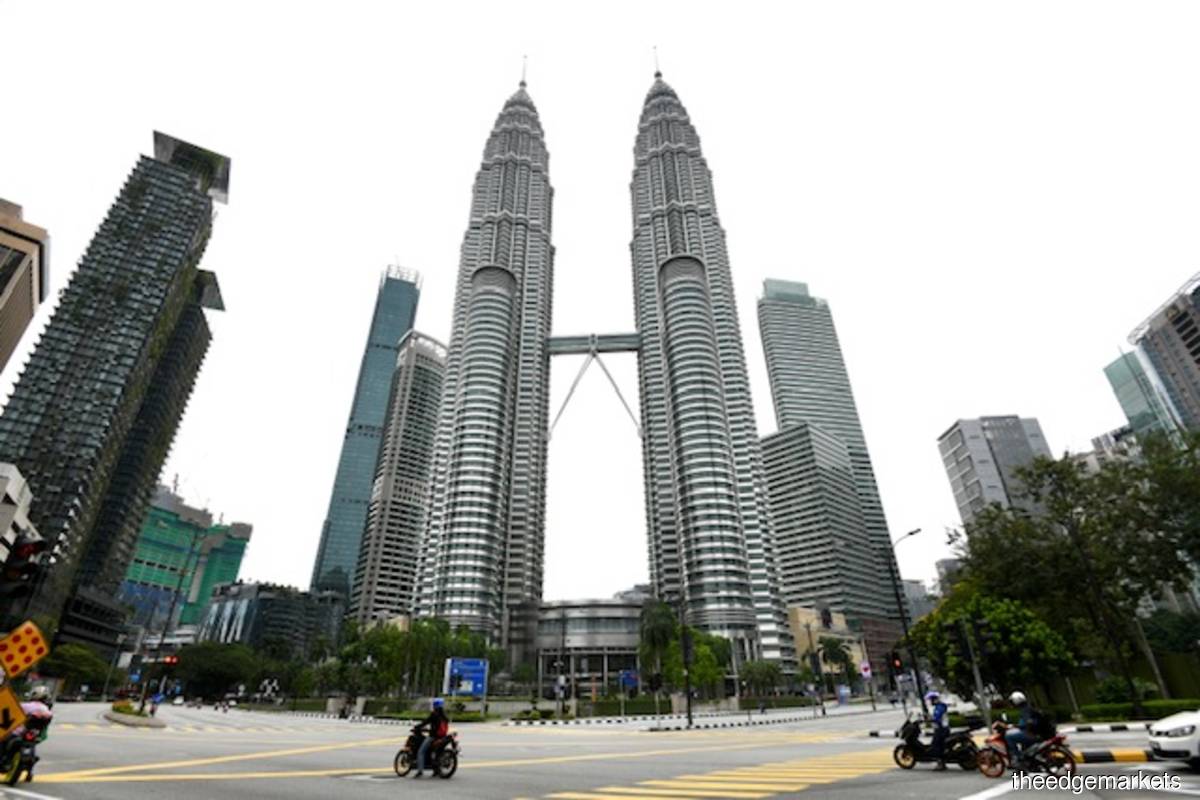 KUALA LUMPUR (Jan 13): As the second phase of the movement control order (MCO 2.0) kicked off today, the Ministry of Health (MoH) hopes to see the curve of Covid-19 cases flattened within the next four to five weeks.
"Hopefully, by then, daily cases will be less than 500," said MoH director-general Tan Sri Dr Noor Hisham Abdullah, adding that the ministry expects the number of cases to be much lower by May.
"In my opinion, in the two-week period, there is a possibility that the country will be unable to reduce the number of daily cases, but we will be able to prevent the number of cases from escalating," he said in a press conference today.
Noor Hisham expressed his concern about the current high number of daily cases, with an all-time high of 3,309 new infections reported yesterday.
When there are 3,000 cases a day, the DG said about 300-450 patients (10%-15%) will be admitted to the hospital daily and this is a strain to the healthcare system.
Thus, he said there is a need for more drastic measures, and hence the need for the MCO again.
If the country had just continued with the conditional MCO (CMCO) instead of switching to MCO, he said the daily numbers may rise to 5,000 by the second week of April and 8,000 by the fourth week of May.
Meanwhile, the remaining 85%-90% of the people that tested positive — who are asymptomatic or showing mild symptoms — will be sent to the PKRC (Quarantine and Low Risk Treatment Centre).
Noor Hisham said the ministry is currently considering isolation at home as an option, as well as isolation in hostels and hotels, which has already started in Negeri Sembilan.
He also noted that the number of Covid-19 patients being treated in intensive care units (ICUs) and who require respiratory assistance have doubled compared to last month.
Noor Hisham said some hospitals, such as Sungai Buloh Hospital, have the capacity to expand. "We have the capacity, but we are short on manpower," he said, adding that the ministry is in the process of recruiting more healthcare personnel.
Noor Hisham said Sungai Buloh Hospital could expand its capacity from 60 beds at present to 120 beds, if it has more manpower.
On the mutational variant B117 Covid-19 strain or UK strain, Noor Hisham said 13 Malaysians who have returned home from the UK have tested positive. The screening was conducted from October to December.
He added that travellers from other countries — including the Netherlands, Singapore, Turkey, the Philippines and India — with a travel history to the UK, have tested negative so far.
For now, the country does not allow entry to people from 23 countries, with permission only granted to Malaysians, said Noor Hisham.
Read also:
Covid-19: Malaysia reports 2,985 new cases, Selangor overtakes Sabah as state with highest number of cumulative infections