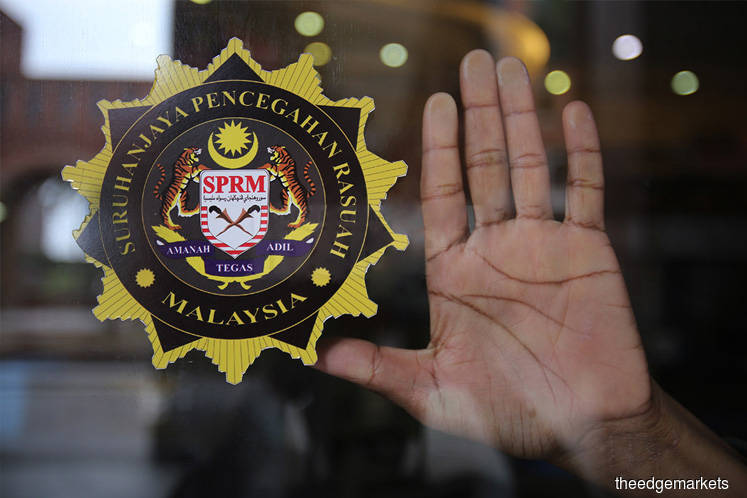 KUALA LUMPUR (May 5): The Ministry of Health (MoH) has filed a police report over statements on social media alleging five officials under the ministry have been arrested by the Malaysian Anti-Corruption Commission (MACC). 
"The MoH expresses its disappointment over the slander," the ministry said in a statement today. 
The allegations, made on social media, included that Health Minister Datuk Seri Dr Adham Baba was involved in an investigation by the Malaysian Anti-Corruption Commission (MACC) on a RM30 million contract issued by the ministry.  
The social media posts also alleged that MACC has arrested two senior officials to the minister and another three MoH officers on the matter.  
They allegations were posted by Facebook accounts "Teuku Shafiz Rullah" and "STEADYAKU47", as well as Twitter account "Fadzilah Mamat @fadzilahmamat", the ministry said. 
MoH expressed hope that the police and the Malaysian Communications and Multimedia Commission (MCMC) are able to investigate the owners of the Facebook and Twitter accounts, and take appropriate action.  
"MoH also calls on netizens to stop sharing the slander," it added.  
The Malaysian Insight news portal, quoting sources, reported yesterday that the MACC was investigating a RM30 million contract for the supply of mass testing laboratory systems.
Prior to that, on April 30, former politician Wee Choo Keong called on MoH to come clean on a contract for the supply of laboratory systems for mass-testing of Covid-19 infections, and personal protective equipment (PPE) for healthcare front-liners.
Wee alleged the company awarded the contract, was involved in real estate business, and received a huge amount of upfront payment. 
The contract came at a time when MoH admitted it was running short of PPEs and looking at conducting more Covid-19 tests. 
In late March, Prime Minister Tan Sri Muhyiddin Yassin said the government has agreed to provide an additional allocation of RM500 million to the MoH for the procurement of medical equipment including PPE, Covid-19 test kits and breathing ventilators.  
Earlier today, health director-general Datuk Dr Noor Hisham Abdullah said Malaysia will receive up to 100,000 rapid test kits by the end of the week, on top of 50,000 units imported from South Korea to-date. 
Under the guidelines for emergency procurement, a ministry or federal government agency is allowed to undertake procurement or appoint contractors to undertake a task, without going through normal procedures. 
Stay at home. We will deliver the news to you at theedgemarkets.com.