This article first appeared in The Edge Financial Daily, on April 7, 2020.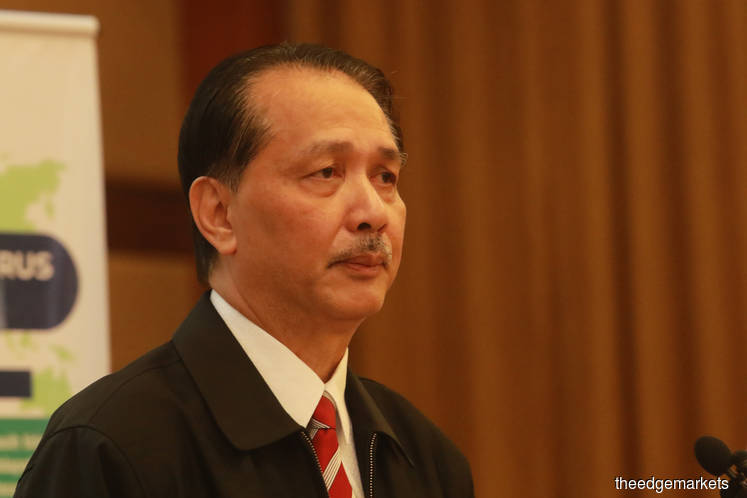 KUALA LUMPUR: Given the limited resources in the country, the ministry of health (MoH) will continue to prioritise testing for the infection of Covid-19 in high-risk groups, said its director-general Datuk Dr Noor Hisham Abdullah.
Noor Hisham said the groups referred to the main cluster of infections such as the tabligh assembly in Seri Petaling, the church event in Kuching, a wedding in Bandar Baru Bangi, as well as Malaysians returning from overseas.
He said the MoH's current strategy is to implement mass testing on these high-risk groups.
"Instead of looking into mass testing for the public, we are looking into these focus groups — the high-risk groups. We are targeting them first because we realise that if we want to optimise the limited resources that we have, it's best that we target the high-risk groups across the country," he told a press conference yesterday.
For instance, on the tabligh assembly cluster, Noor Hisham noted that 18,310 samples have been taken, with 1,624 coming back positive and 11,708 negative, while 4,978 are still pending their results.
He noted that the ministry has yet to achieve its target of processing 16,500 samples a day for Covid-19.
Laboratories (labs) across the country are now processing a cumulative 11,500 tests per day.
Noor Hisham added that the number of tests per day may be further increased with the procurement of rapid test kits.
However, the ministry has yet to find rapid test kits that meet the standard of accuracy within 75%-80%.
"We are still waiting for the laboratories to increase their capacities, but more importantly we are exploring new methods, such as one in which samples can be directly tested on-site instead of having to be sent to the labs.
"For now, we will attempt to reach the target of 16,500 tests daily, but with the rapid testing kits, which are hopefully reliable and accurate, we would be able to increase the number of tests to over 20,000," he said.
He said that it would also be ideal to find a test kit with a short turnaround time, which can determine a person's infection status within 30 minutes to an hour.
In terms of laboratory capacity, he said that most of the new labs set up to cater to the increasing need for testing are still going through their nascent phase.
"We have the labs, but we have not pushed the capacity up yet. For the last few days, it was actually just teething problems. For example, the 14 new labs have only started with 380 tests samples. So, that is just the beginning for them to warm up before they can actually increase the capacity to maybe 200 a day.
"In terms of capacity, we will need to share across public and private sectors, as well as the universities, to work together with the ministry as one," he added.
Noor Hisham noted that Malaysia started off with 23 labs that are able to test for Covid-19.
Now there are 43 labs with five more being set up. These labs include the ones under the MoH, public and private universities, the Malaysian Armed Forces, the ministry of science, technology and innovation, as well as privately-owned labs.