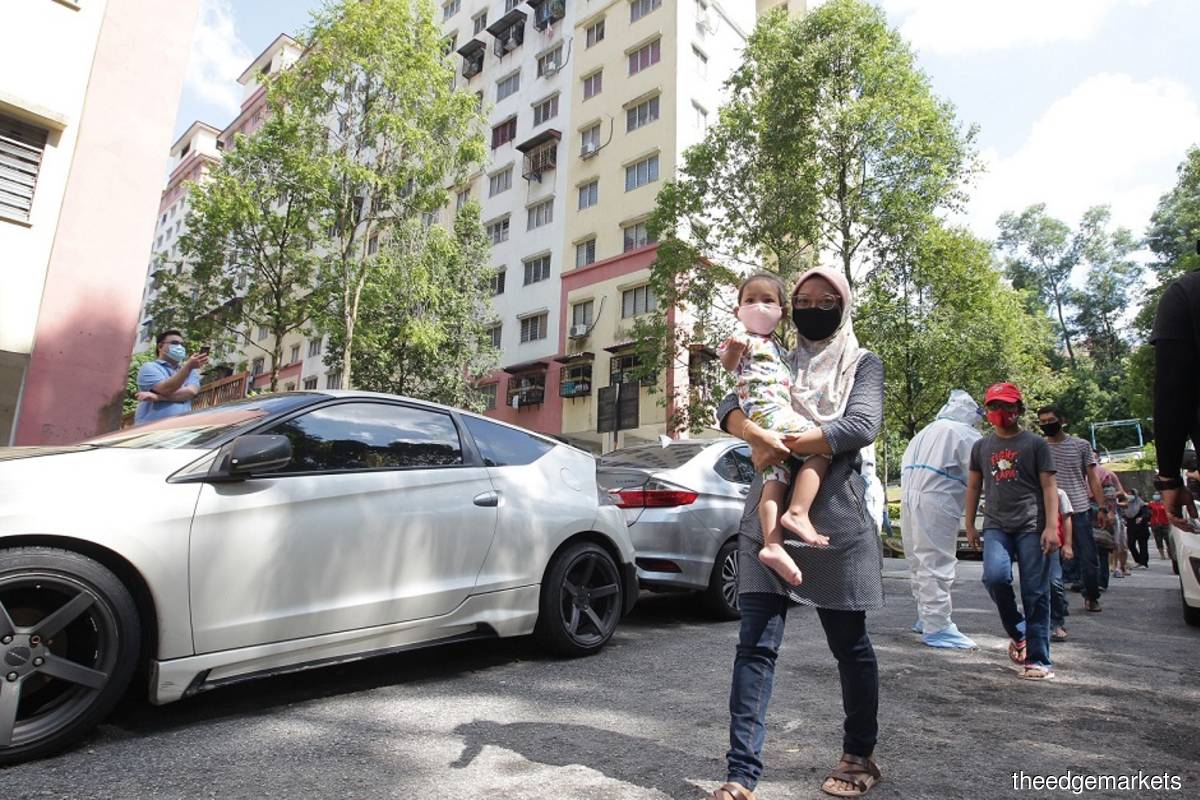 KUALA LUMPUR (Nov 20): The Ministry of Health (MoH) today announced that five new Covid-19 clusters have been detected in Sabah, Selangor, Negeri Sembilan, Perak and Johor, with 98 infections.
The Kasir cluster in Tawau, Sabah, has 28 positive cases, followed by the Sri Jujur cluster involving Klang, Sepang and Petaling Jaya in Selangor with 41 cases, and the Oad cluster which spans Seremban, Jelebu, Kuala Pilah and Jelebu in Negeri Sembilan with 11 cases.
Meanwhile, the Enggor cluster which spans Kerian, Kuala Kangsar, Batang Padang and Kinta in Perak has 12 cases, while the Makmur cluster involving Kulai and Johor Bahru in Johor has six cases.
Health director-general Tan Sri Dr Noor Hisham Abdullah mentioned a few clusters reported the highest number of cases today, comprising the Sabaru cluster in Sabah with 149 cases.
Other than that, two clusters in Selangor, namely the Hentian cluster, recorded 107 cases, while the Perigi cluster had 50 cases, he noted at a media briefing today.
Dr Noor Hisham said 324 clusters have been detected by the ministry so far, since the pandemic struck the country in January.
"Three more clusters have ended today including the Seri Setia cluster, the Bina cluster and the Bah Bundle cluster. This means a total of 157 clusters have officially ended, as there were no new cases reported in 28 days," he added. 
The Seri Setia cluster was identified in Selangor, the Bina cluster in Sabah, while the Bah Bundle cluster in Labuan.
MoH reported 958 new Covid-19 cases today — a drop from 1,290 cases yesterday — bringing the number of active cases which carry high transmissions risks to 13,221, according to the Ministry of Health (MoH).
Three more deaths were reported to the MoH's Crisis Preparedness and Response Centre (CPRC), lifting the national Covid-19 death toll to 329.
Malaysia's tally of Covid-19 infections rose to 52,638 today.
Read also:
Malaysia's new Covid-19 cases drop to 958 today, with three deaths