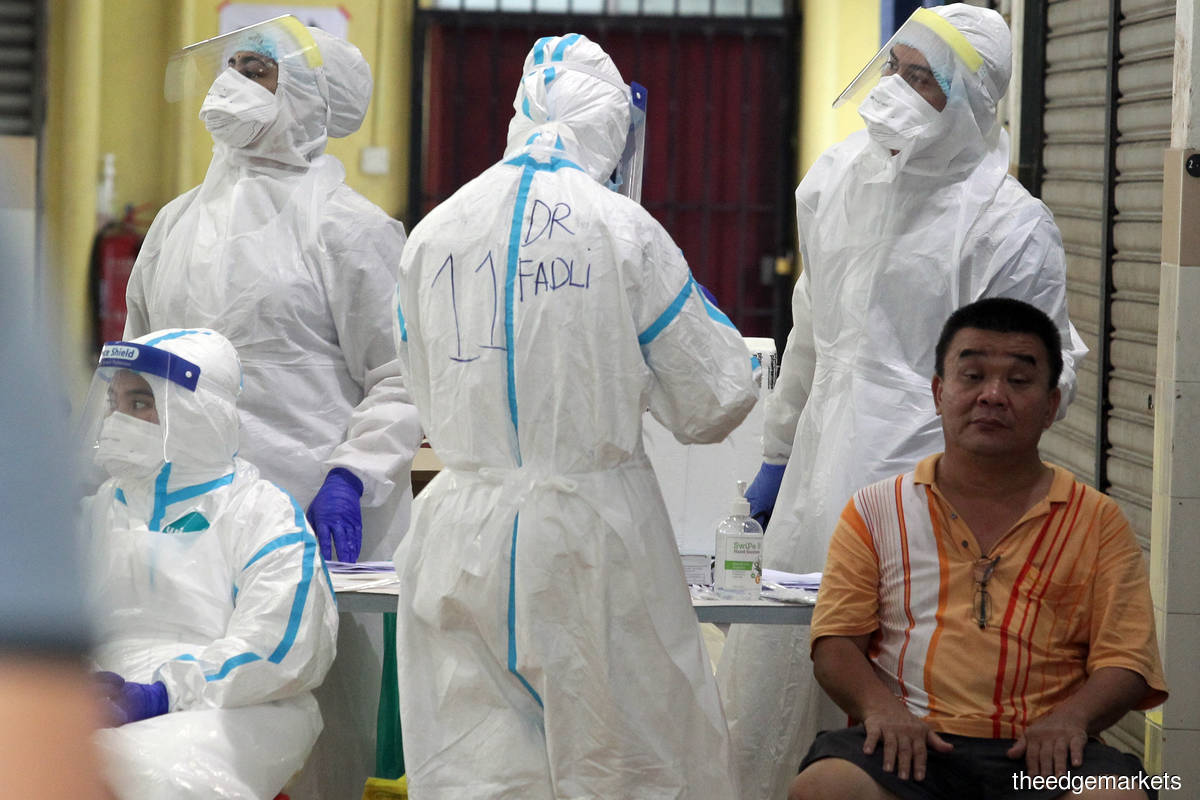 KUALA LUMPUR (Oct 17): The Ministry of Health (MoH) clarified today that there are 11,076 beds in hospitals and quarantine and low-risk treatment centres across Malaysia to treat Covid-19 patients.
Based on an infographic released by the ministry, an additional 4,281 beds had been added since Oct 9 — from 6,795 beds previously.
A total of 3,505 beds are hospital beds, whereas 7,571 are beds in quarantine and low-risk treatment centres.
The infographic also stated that there are 1,515 ventilators across Malaysia. However, it did not state how many of the beds and ventilators are being used.
There are also 43 Covid-19 treatment hospitals as well as 41 quarantine and low-risk treatment centres. Meanwhile, there are 61 labs with a combined testing capacity of 54,706 tests per day.
Meanwhile, health director-general Tan Sri Dr Noor Hisham Abdullah announced today in his daily update that the ministry had more than doubled beds in Sabah to 5,414 from 2,129 in September.
Currently, 35% of these beds are being used.
Sabah is currently the worst-hit state, with the highest number of confirmed infections to date and the Kota Marudu Hospital designated by the MoH as another hospital to treat infections.
In the state, there are 180 ventilators available, as well as 122 intensive care unit (ICU) beds, nine Covid-19 treatment hospitals, and 21 quarantine and low-risk treatment centres. Currently, 32% of the ventilators are being used, though this includes usage by non-Covid-19 patients.
He noted that the MoH is also using "ventilator splitting", which involves the use of 3D printing technology to enable two patients to use one ventilator.
Meanwhile, reverse transcription polymerase chain reaction (RT-PCR) testing in the state has swelled to 2,600 tests per day, with some 4,327 tests outsourced to private laboratories.
The new figures were released after theedgemarkets.com highlighted that the utilisation rate of beds would have risen given the recent spike in new Covid-19 cases.
Today, Malaysia saw a record high of 869 new cases. The total number of confirmed infections increased to 19,627.
Meanwhile, the number of active cases surged to 6,886. There has been a noticeable surge since Aug 1, with cumulative cases more than doubling from 8,985 and active cases swelling 32 times from 213.
Among the states, Sabah had the highest number of new cases at 451 for the day — the 10th consecutive day the state recorded the highest tally in the country — followed by Penang with 189 infections and Selangor with 159.
Of today's new cases, Noor Hisham said 745 were local transmissions, while 124 were foreigners.
He said a total of 224 cases came from three different prison clusters and were contained to the prisons.
Read also:
Does Malaysia have enough hospital beds to treat the spike in Covid-19 cases?
Covid-19: Malaysia reports record 869 new cases