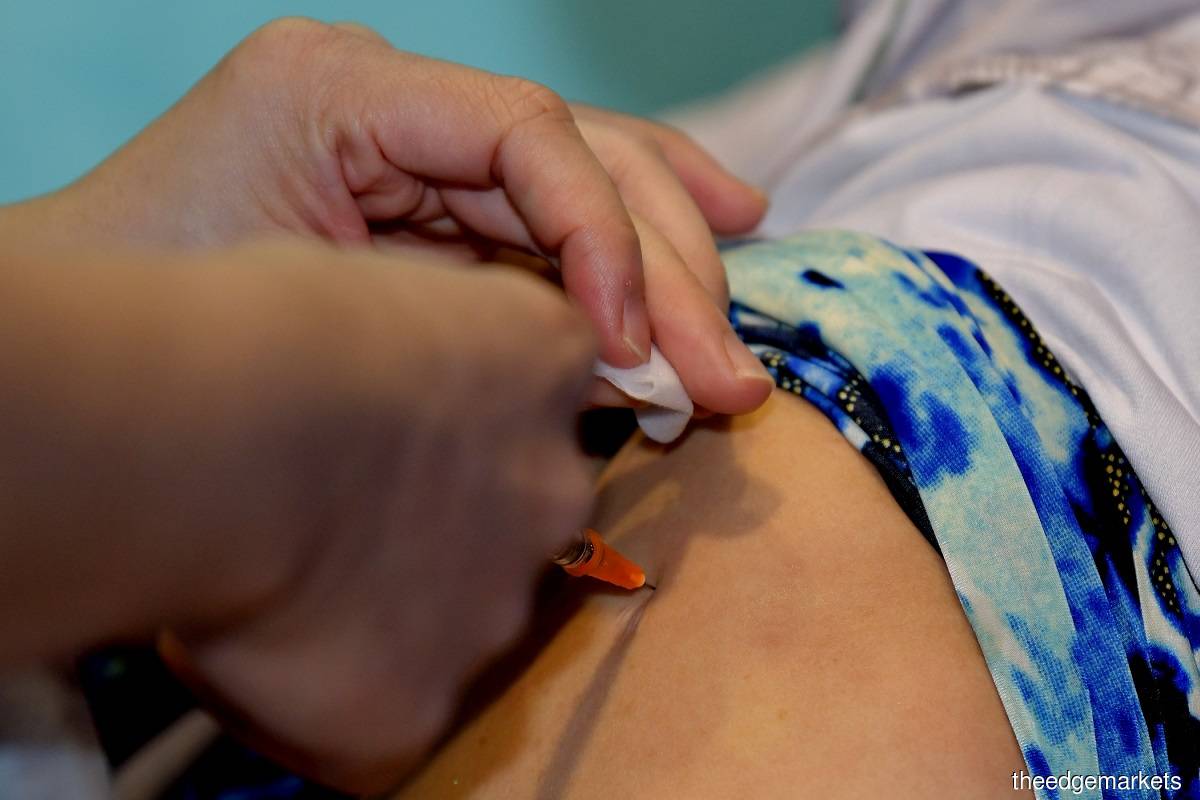 KUALA LUMPUR (Oct 24): A total of 22,126,379 individuals or 94.5% of the adult population in the country had completed their Covid-19 vaccination as of Saturday, according to the Ministry of Health (MOH).
Follow our Covid-19 vaccination tracker to see where we are in the race to herd immunity.
Based on the MOH's data on the COVIDNOW portal, 97.4% of the adult population, or 22,808,491 individuals, had received at least one dose of the vaccine.
A total of 113,547 doses of the vaccine were dispensed on Saturday, bringing the total number of doses administered under the National Covid-19 Immunisation Programme (PICK), launched on Feb 24, to 48,944,761.
As for teenagers aged 12 to 17 years, a total of 1,533,774 individuals or 48.7% of them had completed the vaccination, while 80.9% or 2,547,162 individuals had received at least the first dose of the vaccine since the PICK programme for the category was launched on Sept 8.
Apart from that, a total of 8,177 booster doses of the Covid-19 vaccine were administered on Saturday, bringing the current cumulative total to 93,151.