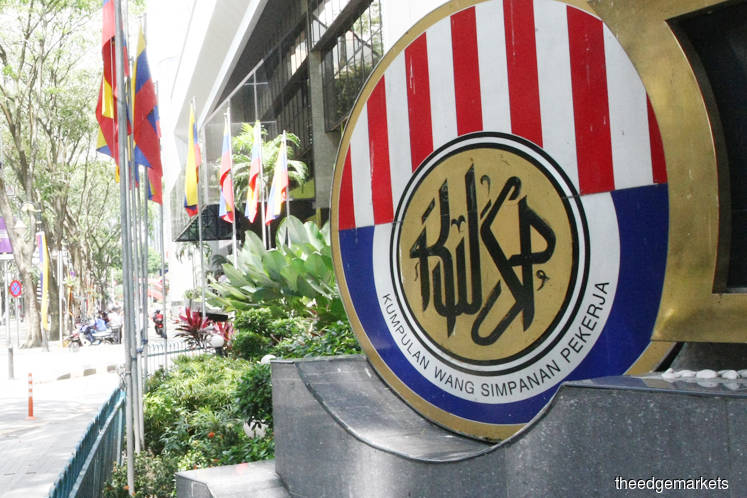 KUALA LUMPUR (July 30): The Ministry of Finance (MoF) said there is no real loss suffered by the Employees Provident Fund (EPF) following news that the latter saw a decline of some RM6 billion in investment value in 10 public-listed companies, a month after the 14th general election (GE14) that saw a change in government.
"There is no real loss suffered by the EPF after the new government (took over administration) apart from the fluctuations caused in the stock market, which is the unrealised paper gains or losses," it said in written response dated July 26 to Pendang MP Awang Hashim.
The ministry said the news does not directly affect the distribution of EPF's annual dividend as it is EPF's principle to declare dividends from net and real profit.
"Note that the current value of shares is still higher than the book value (original purchase price) for the entire EPF's domestic equity portfolio," it added.
The Edge reported on its weekly edition dated June 11 to June 17 that the top 10 worst performing stocks in EPF's portfolio during that period were Cahya Mata Sarawak Bhd (CMS), Malaysian Resources Corp Bhd (MRCB), IJM Corp Bhd, Gamuda Bhd, Telekom Malaysia Bhd (TM), Axiata Group Bhd, Tenaga Nasional Bhd (TNB), CIMB Group Holdings Bhd, Malayan Banking Bhd (Maybank) and Genting Plantations Bhd.
Awang wanted to know whether is it true that the EPF suffered losses of over RM6 billion after Pakatan Harapan took over the administration from Barisan Nasional.