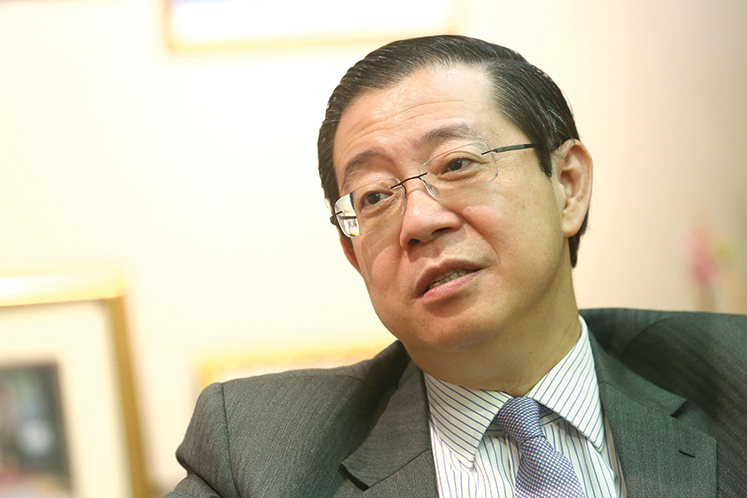 PUTRAJAYA (May 24): The Ministry of Finance (MoF) has provided a breakdown of the federal government's RM1.087 trillion financial obligations as highlighted by the Prime Minister Tun Dr Mahathir Mohamad previously.
In a statement today, Finance Minister Lim Guan Eng said the total amount of government liabilities included Federal government debt, Government Guarantees, and lease payments for Public Private Partnership (PPP) projects such as construction of schools, hostels, roads, police stations, hospitals, etc.
These payments for PPP projects include rental, maintenance, and other charges.
"The lease commitments which were designed specifically to circumvent the Federal Government guarantee and debt limits, amounts to RM201.4 billion (14.9% of gross domestic products, GDP)," he said in the statement.
"In addition, the government is already committed to pay for Government Guarantees for various entities that are unable to service their debts. This amounts to RM199.1 billion (14.6% of GDP). The committed Government Guarantees would include entities such as Danainfra Nasional Bhd (RM42.2 billion), Govco Holdings Bhd (RM8.8 billion), Prasarana Malaysia Bhd (RM26.6 billion), Malaysia Rail-link Sdn Bhd (RM14.5 billion) as well as an estimated RM38 billion for 1MDB (1Malaysia Development Bhd)," he said.
With the official Federal government debt of RM686.8 billion (50.8% of GDP), Lim said total debt and liabilities amounted to RM1.087 trillion or 80.3% of GDP.
"We would like to explain that the new government will carry out our administration based on the principles of competency, accountability and transparency (CAT). We want to establish the true baseline on the state of financial affairs, diagnose the problems and then prescribe all necessary remedies. Let me take this opportunity to explain the RM1 trillion worth of liabilities as at Dec 31, 2017, as previously announced," he said.
"This new government puts the interest of the people first, and hence it is necessary to bite the bullet now, work hard to solve our problems, rather than let it explode in our faces at a later date," he said.
Lim said in the short term, this decision to tell the truth may unnerve former Prime Minister Datuk Seri Najib Razak.  
"However, we firmly believe that in the medium term, by recognizing our true debt situation today, it will enable the Federal government to take concrete actions to regularize and strengthen our financial state," he said.
Having engaged "intensively" with the Treasury team over the past few days, including listening to various constructive proposals and suggestions to resolve these difficult challenges, Lim said he is confident that the new government can overcome these challenges.
"Let me emphasize that the fundamentals of the economy remain strong. The financial sector is stable, the banking sector is well-capitalised and there is sufficient liquidity in the market. We believe that with the new administration focused on CAT, investor confidence will only be strengthened over time. Together with the commitment of the new Government as well as the support of Malaysians all over the country, we will definitely succeed in saving our country," he said.
Yesterday, former PM Najib had issued a statement criticizing the present government's announcement that the national debt is now RM1 trillion.  
Najib said the announcement by Mahathir "will just unsettle the financial markets, alarm the credit rating agencies and investors' confidence in our institutions such as our Bank Negara Malaysia".