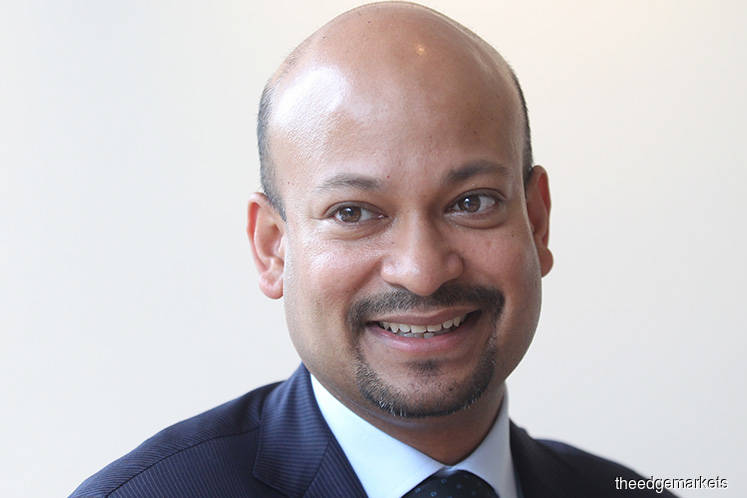 KUALA LUMPUR (Aug 2): The Ministry of Finance (MoF) has no record of former 1Malaysia Development Bhd (1MDB) president and chief executive officer Arul Kanda Kandasamy taking a pay cut to join the insolvent state-owned strategic investment fund.
In a press conference today, Finance Minister Lim Guan Eng said that based on MoF records, Arul Kanda wasn't paid more than RM5 million every six months or RM10 million annually, prior to joining 1MDB.
"Arul Kanda was the only employee in 1MDB (since early this year), and he was given garden leave, meaning he doesn't even need to clock in to his office, just remain as employee and he got remunerated by that, with a pay higher than the Prime Minister," Lim said.
"That is why we don't understand why the former Prime Minister thinks that Arul Kanda's pay is justifiable. On 1MDB debts, I have said in my speech in Dewan Rakyat that the government has paid RM7 billion on behalf of 1MDB, and now the company still owes RM43 billion, so total is RM50 billion. We are also wondering where was the debt reduction mentioned by Datuk Seri Najib Razak, where the money gone," he asked.
Yesterday, Najib said Arul Kanda joined 1MDB with a pay cut, and the latter has reduced the company's debt to RM30 billion, from RM50 billion.
Najib's comment came after Lim revealed on Tuesday that Arul Kanda was offered a RM5 million salary for six months from January to June this year, of which half or RM2.5 million had been paid to him.