This article first appeared in The Edge Financial Daily, on June 18, 2019.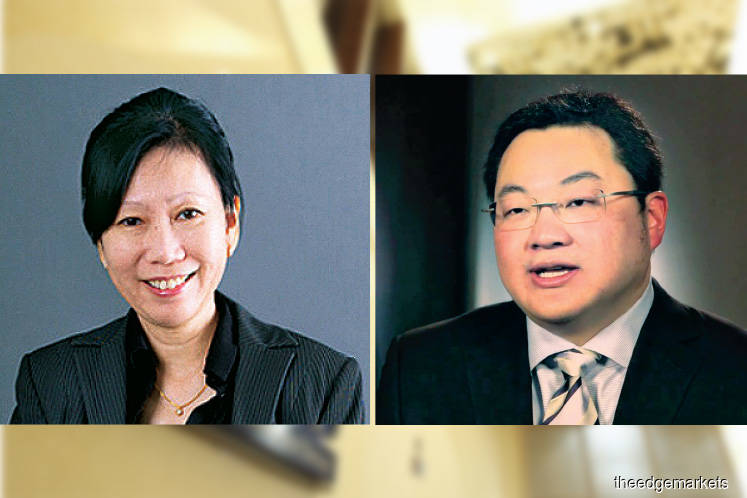 KUALA LUMPUR: TRX City Sdn Bhd's company secretary Goh Gaik Kim told Finance Minister Lim Guan Eng that she is not related to fugitive businessman Low Taek Jho, or better known as Jho Low.
Guan Eng was quoted by news portal Malaysiakini as saying that Gaik Kim has denied that she is Low's aunt and that he is her nephew.
Despite Gaik Kim's denial, Guan Eng, however, said that the ministry will investigate the matter, and an official statement will be issued later, according to Malaysiakini.
TRX City, which was a subsidiary of 1Malaysia Development Bhd (1MDB), is now a wholly-owned unit of the Ministry of Finance. The company is developing two massive real estate projects — Tun Razak Exchange development and Bandar Malaysia — in Kuala Lumpur.
Gaik Kim's name was mentioned by defence counsel Harvinderjit Singh last Tuesday at the trial of former prime minister Datuk Seri Najib Razak related to criminal breach of trust, abuse of power and money laundering involving RM42 million in SRC International Sdn Bhd, a former subsidiary of 1MDB.
In the cross-examination, Harviderjit asked the 39th witness, former SRC chairman Tan Sri Ismee Ismail, whether he was aware that one of SRC company secretaries Gaik Kim is the sister of Low's mother Goh Gaik Ewe.
Ismee told the court that he was not aware of the relationship between Gaik Kim and Gaik Ewe.
When contacted yesterday, Harviderjit told The Edge Financial Daily that "I tibai (guess) only" regarding the question on whether Gaik Kim and Gaik Ewe were sisters.
Separately, a spokesperson for Low Taek Jho through his lead US attorneys, issued a statement yesterday saying the claim that Gaik Kim is Low's relative is not true.
The spokesperson said Low is aware of such allegations made by the counsel during the SRC legal proceedings.
"There is no family relationship between Low or any of his family members with the above mentioned Goh Gaik Kim. It is disappointing that counsel has endeavoured to falsely implicate Mr Low's family," said the spokesperson.