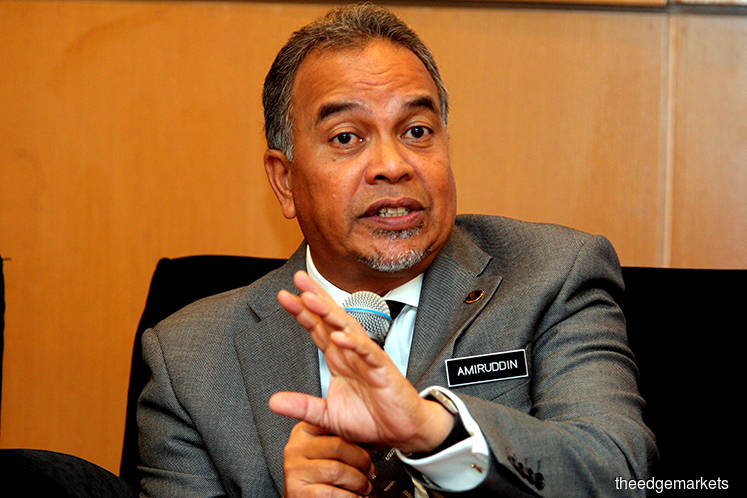 KUALA LUMPUR (Aug 1): The government needs to conduct due diligence on its planned acquisition of four Klang Valley highway concessionaires for RM6.2 billion and on Maju Holdings Sdn Bhd's proposed takeover of highway operator PLUS Malaysia Bhd, as both cases are not straight forward, according to the Ministry of Finance (MoF).
It was reported that the four Klang Valley highways are the Damansara-Puchong Expressway, SPRINT Expressway, Shah Alam Expressway (Kesas) and the Stormwater Management and Road Tunnel (SMART Tunnel).
Deputy Finance Minister Datuk Amiruddin Hamzah said today the government is also considering concerns that the acquisition of the four Klang valley highways will only benefit those living in the area.
"I think the government is looking into both proposals, and it will not be a straight forward case, we have got to do our proper due diligence. After that, it has to go back to the Cabinet for approval," Amiruddin said here today at the Lee Hishamuddin Allen & Gledhill Tax, SST & Customs Seminar.
Amiruddin said this amid speculation that the government's plan to acquire the four Klang Valley highway concessionaires had been paused for a review of the takeover price.
Bernama reported today that Prime Minister Tun Dr Mahathir Mohamad had today denied that the proposed RM6.2-billion takeover of the four highway concessionaires has been put on hold pending a review.
It was reported that Dr Mahathir also refuted a news report saying that the plan was initiated without the approval of the Cabinet.
See also:
Dr Mahathir denies proposed takeover of highways put on hold
No pause or review of government highway takeover — source