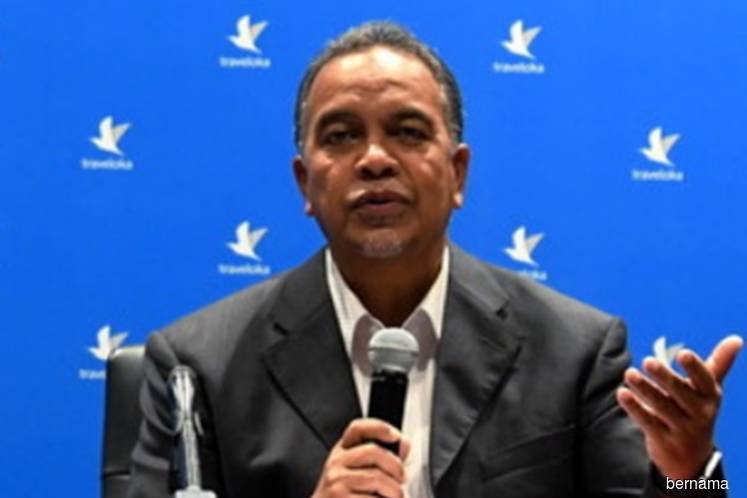 KUALA LUMPUR (Sept 3): The Ministry of Finance is aiming to increase foreign direct investments (FDI) in Malaysia's electrical and electronic (E&E) and information technology (IT) sectors, according to deputy minister Datuk Amiruddin Hamzah.
MOF is aiming to revive the inflow of FDI into the country, which would boost employment, as well as economic growth, he said.
Speaking at a media briefing following the launch of medical travel conference insigHT2018 organised by the Malaysia Healthcare Travel Council, Amiruddin said his ministry will be engaging with the Ministry of International Trade and Industry, when setting targets for FDI.
This is additional to the ministry's belief the tourism industry would contribute toward economic growth, he said. 
"There is no Sales and Services Tax to be imposed on medical bills. This should be able to make (Malaysia's healthcare industry) very competitive," Amiruddin said. This gives tourists an added advantage to make Malaysia their destination of choice, he added.
The aim is to double Malaysia's earnings from medical travel to RM2.8 billion by 2020, from RM1.3 billion last year, Amiruddin said.
Dr Lee Boon Chye, deputy minister of health, said a 2016 study of service capacity in the industry showed the average capacity utilisation rate is expected to reach 78% in 2020, from 73.5% then (2016).
"For providers running at high utilisation rate, the key focus is to improve revenue intensity, rather than capacity utilisation, especially by focusing on complex cases," he said. Cardiology and fertility services are two areas of great potential, he added.