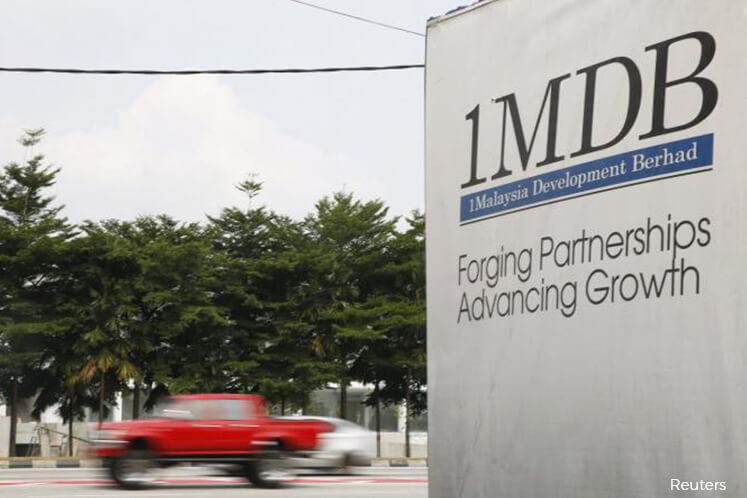 KUALA LUMPUR (March 30): The Ministry of Finance (MoF) has disclosed that 1Malaysia Development Bhd (1MDB) managed to monetise RM10.97 billion worth of assets in 2015 and 2016.
In a Parliamentary written reply to Bakri lawmaker Er Teck Hwa dated March 29 this year, MoF said the monetisation came from the disposal of Edra Global Energy Bhd's asset, a portion of equity stake in Bandar Malaysia Sdn Bhd, and land sales in the Tun Razak Exchange project.
Er had asked the MoF to state 1MDB's number of staff, cash in hand, assets and liabilities in the country and abroad for 2015 and 2016.
MoF said in accordance with 1MDB's rationalisation plan, the company's workforce had been reduced to 17 people at end-2016, from 35 people at end-2015.
On the state-owned strategic investment fund's liabilities, MoF said 1MDB had paid off four debts in 2015 and 2016.
These debts were RM229.5 million of revolving credit facility from Affin Bank, which 1MDB paid off on Nov 23, 2015; RM950 million of Standby Credit Facility from the Malaysian government, which the company settled on March 31, 2016; Term Loan Facility of RM2 billion from Marstan Investments NV, settled on April 8 last year; and US$150 million of Term Financing Facility from Exim Bank, which had been paid a week later.
"As 1MDB's rationalisation plan is still being implemented, there was no new asset acquisition from within the country and overseas throughout 2015 and 2016," MoF said.