This article first appeared in City & Country, The Edge Malaysia Weekly, on June 1, 2020 - June 07, 2020.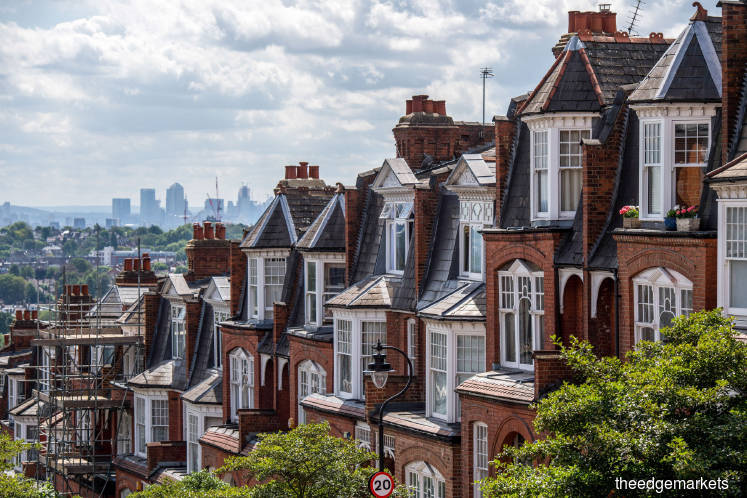 Click / Tap image to enlarge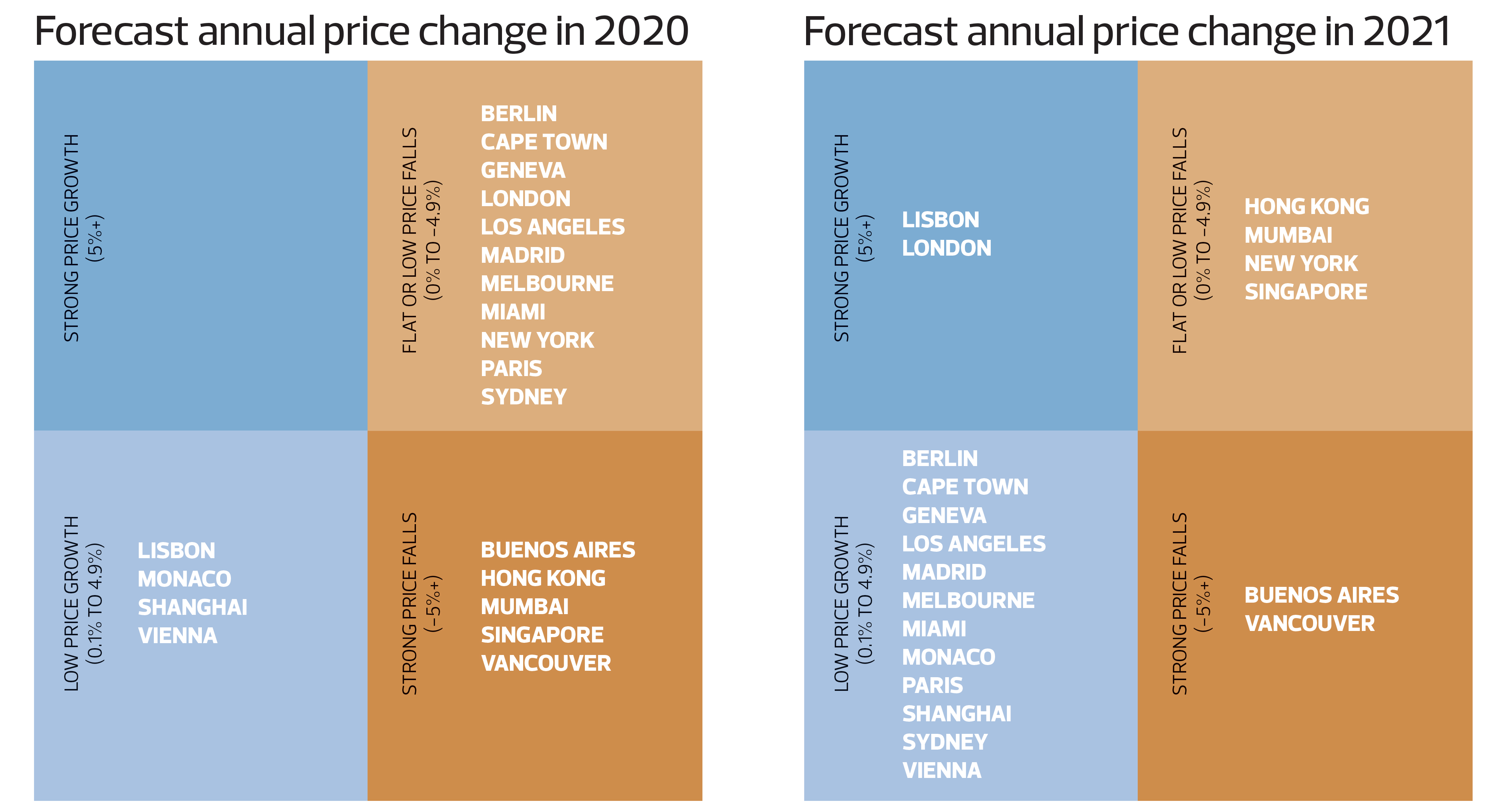 Photo by Knight Frank
Most prime residential markets across the world, including the US, the UK and Australia, are expecting a modest price fall of around 5% this year, with much of the price movements already priced in during the early stages of the current crisis, said Knight Frank UK global head of research Liam Bailey at a briefing on global prime residential markets on May 21.
He also gave an overview of the global economic situation and the London prime residential market amid the Covid-19 pandemic.
"Looking ahead to next year, most markets are expecting a reversal, where the downturn seen this year will be replaced by an uptick in value, which is in line with the growth in global economies over the course of the next 12 months," Bailey said.
Also at the briefing were Knight Frank Australia head of residential research Michelle Ciesielski and Douglas Elliman Real Estate New York senior vice-president of global markets Richard Jordan, who provided insight on the Australian and the US markets respectively.
Global market
According to Bailey, the forecast gross domestic product (GDP) for this year is -4.8%, the weakest outlook for the world economy since World War II.
Alongside the prediction for a sharp downturn this year, a marked improvement is expected next year, particularly among the hardest-hit economies, he said.
"China is expected to see incredibly strong growth. But its economy is export-driven and will be dependent on how the rest of the world emerges," Bailey noted.
Globally, he sees the potential of positive growth towards the end of this year, with an expansion beginning in the third or fourth quarter.
However, a return to normal monetary policy is still far away, he said. Interest rates are expected to remain low this year and next, which has huge implications for borrowers looking to buy into residential markets.
Currently, assets denominated in US dollars are regarded as safe-haven investments. There was a huge appreciation in the US dollar in January and investors are piling into those assets.
"However, the US dollar is forecast to fall towards the end of this year and there might be some improvements for the pound sterling and the Australian dollar then," said Bailey.
The pound and Australian dollar have been hit relatively hard because GDP expectations in both countries have had to be revised downwards. As a result, there are significant savings for Asian investors who are buying into the Australian and UK markets, he added.
UK market
The London residential market is expected to see strong growth next year, probably up to 8%, on the back of weakness in the past four to five years, Bailey observed.
To ascertain how pricing was performing in London, he said Knight Frank looked at the bids that were placed by buyers in March before the Covid-19 outbreak in the UK.
"Most vendors are accepting bids just slightly below their asking price on average, which is 98% of the asking price," Bailey said.
In recent weeks, there has been a drop to about 94% of the asking price.
"If we assume that the asking price has come down slightly, then in the London market the pricing has already shifted by about 5%," he said.
"Looking at the spread between offers being made and offers being accepted, it suggests that there is a standoff in the market. There are vendors that are less likely to accept discounts of more than 5% at the current time, even if buyers are looking for a heavier discount."
Bailey opined that prime residential prices will be down by about 5% by the end of this year and most of the movement has already taken place.
Australian market
In Australia, there is a significant group of people who are looking to rightsize or downsize from large landed homes to luxury apartments, said Knight Frank Australia's Ciesielski.
However, supply in prime regions, particularly in Sydney and Melbourne, is not keeping up with the rightsize demand, she said.
"Ideally, many want to stay close to their current community or take the opportunity to move closer to the waterfront," Ciesielski noted.
In the first quarter of this year, there was a 25% increase in transaction volume in the super prime market of over A$10 million.
The Sydney market saw a price growth of 1.2% quarter on quarter in the first quarter and a 4.7% growth from a year ago.
Recently, more prime stock was built in Melbourne and prices in the city grew about 0.5% in the first quarter, and about 3% year on year.
According to Ciesielski, buyers and sellers have put their plans on hold as a result of the Covid-19 pandemic. There was a ban on open homes and auctions, and these were held online instead.
However, in recent weekends, open homes and in-person auctions were held, albeit with social distancing in place.
"There was a withdrawal of prestige listings and this has minimised what was already quite a shallow pool of properties to choose from. Over the past two months, we have seen an uptick in offshore enquiries following the weakness in the US dollar," said Ciesielski.
US market
Currently, New York is on lockdown owing to the Covid-19 pandemic and this has impacted the property market significantly, said Douglas Elliman's Jordan. "We are seeing a downward trajectory in the number of [new] cases but the sales galleries are still closed. So, the buyers are really on pause right now," he said.
However, as developers and sellers move to online technology such as webinars to showcase their properties, there is an increase in the number of viewings and appointments, he noted.
New York has seen some price corrections in the past two years and about 2,000 additional units are expected to come on the market this year.
"After this, most developers will probably not move forward with their developments, which could create pent-up demand or a slowdown of inventory coming into the market," said Jordan.
He observed that foreign buyers are seeking investments in safe-haven markets such as New York, Miami and Los Angeles.
"There is a significant level of interest from foreign buyers across the US and certainly in New York. They are coming from Canada, Mexico, the UK and South Korea," Jordan noted.
There is a pocket of opportunity now as there is some room for negotiations. Some developers are also giving incentives and discounts of up to 5%, which, according to Jordan, is rare.
"This opportunity will exist for the major part of this year and we foresee more market absorption," he said.