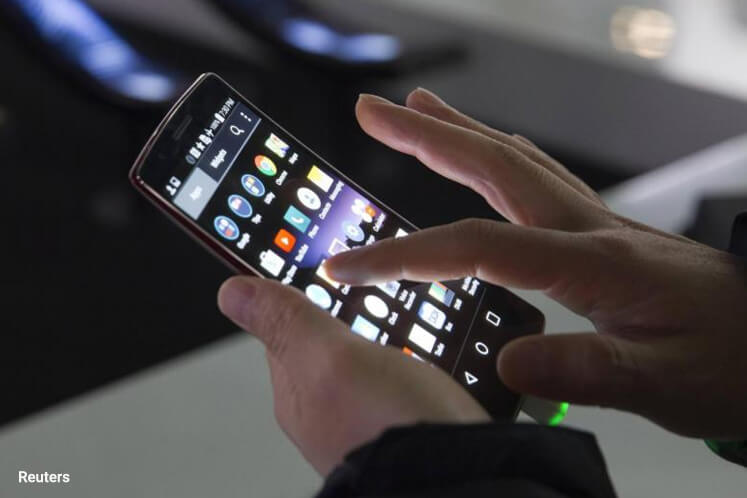 KUALA LUMPUR: A mobile healthcare application for doctors to monitor their patients at home is one product that Palette Multimedia Bhd is banking on to boost its earnings.
The biggest market for the application is mainly in China, due to the country's high deployment of Internet technology apart from its sizable population, according to the group's founder and chairman, Eg Kah Yee.
The mobile healthcare platform known as i-medic, allows doctors and specialists to stay connected with their patients through the use of a mobile application which runs on smart devices.
"Moving forward, our mobile healthcare business' biggest market will still be China, because of its population size and that they are a lot more advanced in the usage of Internet technology [in] everyday life," Eg told The Edge Financial Daily in a recent interview.
"I am confident that this platform will succeed because more and more services are being taken online, e-services is the future," Eg told The Edge Financial Daily.
Eg said about 1,000 doctors worldwide are currently using i-medic, with the majority of them in China and the US. Other countries include Taiwan, Singapore, Russia and the Middle East countries.
In essence, the i-medic mobile application functions rather similar to other applications, such as the ride hailing app, by collecting a recurring administrative fee from the transactions processed through the application, which Eg says will vary depending on the respective agreements with each healthcare provider.
Eg adds that the application can be used for both public and private clinics and hospitals.
On the home front, Palette announced the partnership with HSC Medical Centre in March this year to set up the first mobile health hospital in Malaysia which will offer e-consultation, e-prescription, and management services using digital medical records of patients stored on the i-medic cloud.
"The demand for mobile healthcare in Malaysia is not as good as in China at the moment, but we are targeting the locations that have higher tourism numbers such as Penang, Melaka, and Kuala Lumpur," he added.
"We expect the whole mobile healthcare business segment to contribute about RM3 million to RM5 million in revenue in our financial year ending May 31, 2018 (FY18)," he said.
Palette posted a net profit of RM2.12 million for FY16 on revenue of RM3.62 million after the company changed its financial year end from Dec 31.
This was the first profitable year after Palette had been loss making for eight financial years. The company's accumulated losses swelled to RM5.26 million as at Feb 28.
However, Palette recorded a net loss of RM400,000 on a revenue of RM519,000 for the third quarter ended Feb 28, 2017 (3QFY17), For its cumulative nine-month period (9MFY17), the group recorded a loss of RM1.5 million on a revenue of RM802,000.
To cultivate more income sources, late last year, Palette announced that it plans to diversify into traditional Chinese medicine (TCM) to expand its earnings base by acquiring a 51% stake in TCM, food and herbal supplements trader Genopharma Sdn Bhd (GSB) for RM1.53 million.
Eg said that he aimed for both TCM and regular medical services to be offered using Palette's mobile healthcare cloud applications.
"We are trying to build a platform on which both TCM and Western medicine [could be] used," he said, adding that TCM's revenue will also be part of the mobile healthcare segment.
Moving forward, Eg added that profitability will be driven by two of its main business segments, namely the access management system (AMS) solutions segment — which is designed to manage wireless networks for enterprises, telcos, and public hotspots — and the mobile healthcare segment.
"We are positive about our outlook for FY18 and are aiming to be profitable, driven by both our AMS and mobile healthcare businesses," he added.
Eg said he expected the group's AMS segment to earn between RM5 million and RM10 million in revenue.
In March, Palette also signed contracts worth over RM4 million with associate companies of RKSS, one of the largest telecommunication system equipment developers and integrators in Russia, for the provision of hardware platform for its AMS and mobile healthcare cloud applications' software.