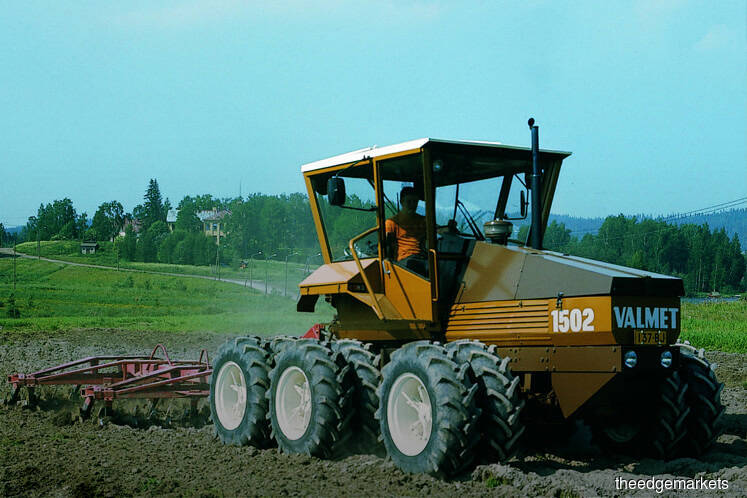 KUALA LUMPUR (May 3): The Ministry of Economic Affairs (MEA) and the Ministry of Agricultural and Agro-Based Industry (MOA) will work together in formulating a new approach in reforming the country's agricultural sector.
The is the first step in boosting the synergy between the two ministries and prevent overlapping functions and wastage of resources, Economic Affairs Minister Datuk Seri Mohd Azmin Ali and Agricultural and Agro-Based Industry Minister Datuk Salahuddin Ayub said in a joint statement following a "strategic" discussion between the two sides.
The discussion, they said, explored the potential new technologies in the Industrial Revolution 4.0 era, such as artificial intelligence, Big Data analysis, drones and Internet of Things (IoT) in improving the productivity of the agricultural sector.
They said today's discussion was a follow-up to the white paper on the Federal Land Development Authority (Felda) unveiled in the Dewan Rakyat on April 10.
During the tabling of the white paper, the government agreed to allocate RM1 billion for a period of four years to implement a new cash crop programme in a bid to achieve economies of scale. This programme will be implemented from 2019 until 2022.
MEA and MOA said they play an important role in raising productivity and identifying potential products for the agricultural sector, which is seen as the country's economic driver.
"Both ministries and related agencies are committed to optimize existing resources and expertise to transform the agricultural sector. Each ministry will contribute to the strength of their respective fields to achieve this goal," they said.
"Agencies under the MEA such as Felda, Felcra Bhd and the Rubber Industry Smallholders Development Authority (Risda) have extensive land bank in the development of the agricultural sector capable of achieving economic growth.
"MOA departments and agencies like the Department of Agriculture, Department of Fisheries, Department of Veterinary Services, Federal Agricultural Marketing Authority (Fama) and Farmers' Organization Authority (LPP), in providing advisory technical and marketing services, can also ensure that this endeavour is achieving its goals," they added.