This article first appeared in The Edge Financial Daily, on April 12, 2019.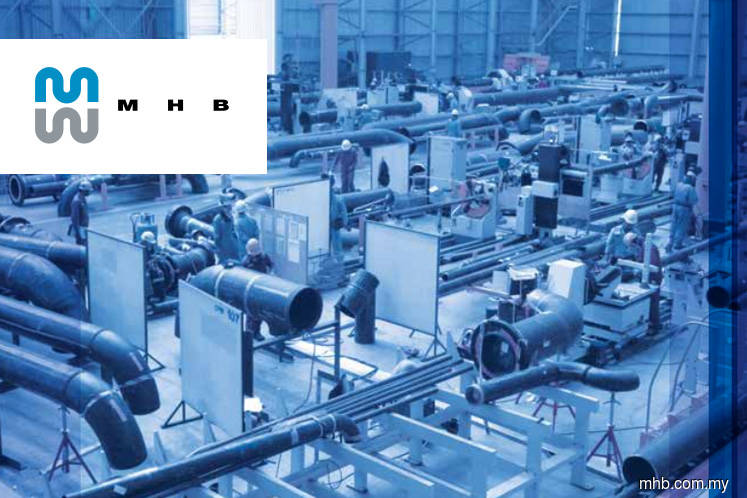 Malaysia Marine and Heavy Engineering Holdings Bhd
(April 11, 81.5 sen)
Maintain hold with an upgraded target price (TP) of 77 sen from 61 sen: Malaysia Marine and Heavy Engineering Holdings Bhd (MMHE) announced that its joint venture (JV) with Hiap Seng Engineering Ltd (HSEL) had been awarded a master service agreement for integrated turnaround main mechanical and maintenance mechanical static from Petronas. The agreement is valid for five years with the option to extend by Petronas. HSEL is a Singapore-listed company specialising in plant design, fabrication, construction and maintenance in the oil and gas, petrochemical and pharmaceutical industries.
 
We are positive on the announcement as it showcases MMHE's ability to win more contracts in the onshore plant maintenance space. We understand that there are many other companies being awarded under the master service agreement and each contractor is assigned to a particular zone. However, no contract value was disclosed as it is on a call-out basis, dependent on the client's requirements.
HSEL specialises in plant maintenance and has business presence in Singapore, Thailand, Vietnam, the United Arab Emirates and so on. The split of equity stakes between MMHE and HSEL was not disclosed. We gather that MMHE is responsible for the normal maintenance work while HSEL will perform the plant turnaround. Such a JV will enable MMHE to leverage on HSEL's technical expertise while HSEL can grow its Malaysian market which only contributed about 3% of its total revenue for financial year 2018 (FY18). Should the JV be able to establish a track record, we do not discount the possibility of MMHE winning more of such contracts locally.
We have made no change to our earnings estimates as we reckon that the earnings contribution from this contract would not be too material.
Despite maintaining our earnings estimates, we have increased our TP to 77 sen (from 61 sen), pegged at a higher multiple of 0.5 times FY19 price-to-book value (from 0.4 times), premised on its ability to expand its plant maintenance business which is generally recurring in nature, coupled with improving prospects following the stabilisation of oil prices above US$65 (RM267.15) a barrel level. This provides further certainty for Petronas to roll out more jobs in the near term based on earmarked local upstream capital expenditure spending of RM15 billion this year. All in, we maintain our "hold" rating as the abovementioned catalysts could be offset by an unexciting financial performance for the next two quarters amid a strong balance sheet (a net cash position of 37 sen a share). — Hong Leong Investment Bank Research, April 11