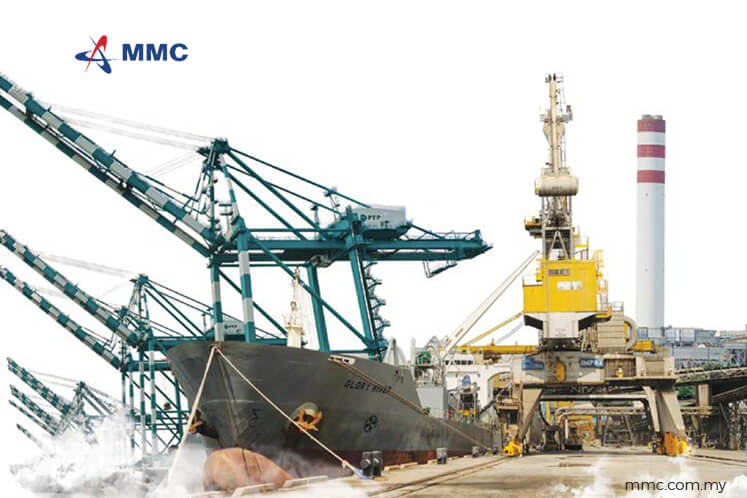 KUALA LUMPUR (May 11): MMC Corp Bhd expects to hand over the loss-making ferry operations linking Penang island and Butterworth, to Prasarana Malaysia Bhd within the next two months.
It was reported Prasarana was a little hesitant about taking over the ferry operations, as it would be entering unfamiliar territory and also because the operations were making losses.
MMC group managing director Datuk Sri Che Khalib Mohamad Noh said the reason the transfer of the ferry assets to Prasarana is taking time, is due to "paperwork".
"The delay is due to the transfer process because at the moment, Penang Port and the ferry services are under one concession. So, we had to [segregate the two]...it's a matter of paperwork," he told reporters after MMC's annual general and extraordinary general meetings today.
Penang Port Sdn Bhd (PPSB) had entered into an agreement with Prasarana for the disposal of the ferry business on Dec 22 last year.
The ferry business and its accompanying assets are to be transferred to Prasarana for a cash consideration of RM1, said Che Khalib.
"Its basically a rationalisation of our operations, as we do not see ferry services to be fitting to our port operations business. We are port operators (and) not public transport operators.
"We believe Prasarana will be in a better position to [operate the ferry business], but we are not pushing the problem to Prasarana, [as] we have transferred to Prasarana not only the ferry operations, but also the terminals, both on the mainland and on the island.
"These two terminals have quite a huge landbank, and we believe Prasarana will be well suited to this, as they are good in-transit oriented developments and should be able to develop the land," he added.
The land on the island which the ferry terminal is located on, is around 20 acres, while on the mainland, it is approximately 12 acres.
Earlier at the meeting, MMC shareholders gave their approval for MMC's proposed 51% acquisition of PPSB for RM220 million from Seaport Terminal (Johore) Sdn Bhd. With the acquisition, MMC will have a 100% control over PPSB.