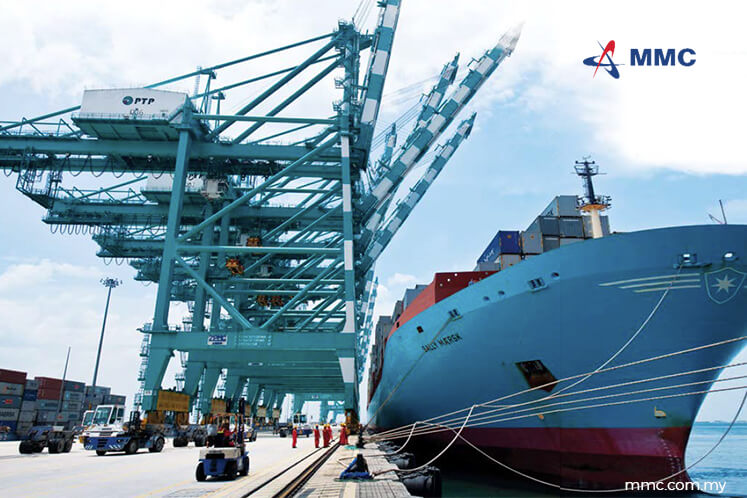 KUALA LUMPUR (Sept 9): MMC Corp Bhd's unit Northport (M) Bhd has inked a strategic alliance with two Sarawak-based shipping companies to increase shipping service frequencies in East Malaysia.
In a statement dated Sept 4, it said Northport together with Shin Yang Shipping Sdn Bhd and Harbour-Link Group Berhad have signed a Memorandum of Understanding (MoU) to establish a strategic alliance called The East Malaysia Network or TEAM Network.
Under the agreement, Northport is expected to provide efficient and effective port services, as well as high terminal productivity.
The group added the MoU between the three parties is aimed at achieving economies of scale and to increase shipping service frequency through scheduled alignment between Shin Yang and Harbour-Link.
"With the consolidation of vessel capacity between the two lines, the pact will create greater economies of scale with the optimised deployment of vessels and a wider port coverage. This arrangement will result in a reduction of operating expenses, as well as optimisation of capital expenditures for both shipping lines," MMC said.
Northport chief executive officer Datuk Azman Shah Mohd Yusof said the strengths of Northport, Shin Yang and Harbour-Link will be consolidated to jointly and effectively manage the shipping industry demands through strategic planning of resources.
"Under the TEAM Network strategic alliance, Northport is expected to provide an efficient and effective port services to the shipping lines. The alliance is expected to benefit significantly from the synergies derived from within the MMC Ports' Group, through its integrated logistics value proposition," Azman said.
Shin Yang Shipping, part of Shin Yang Group, is a conglomerate based in Miri, Sarawak, primarily involved in domestic and international shipping, ship building, timber and property development, amongst others.
Harbour-Link Group is a Bintulu, Sarawak-based conglomerate involved in integrated logistics, shipping and marine, engineering and construction, heavy lifting and haulage and property development.