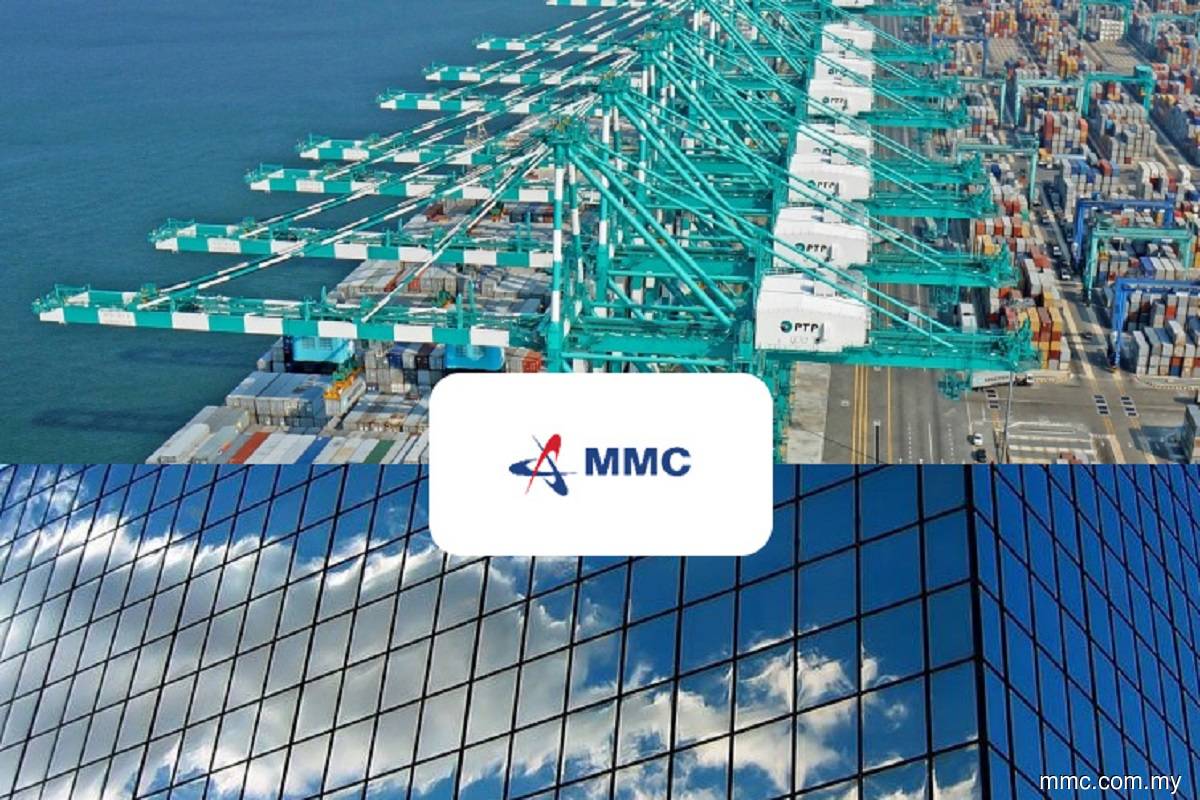 KUALA LUMPUR (June 8): Shares in MMC Corp Bhd gapped up in the opening bell to hit RM1.90, 10 sen shy from its privatisation offering price of RM2. 
At 9.30am, the stock had pared gains to trade at RM1.80, valuing the conglomerate at RM5.48 billion. It saw a total of 58.05 million shares changing hands and emerged as one of the top actively traded stocks this morning.
Since the beginning of the year, the stock had risen by 103.37% from a mere 89 sen in January. 
To recap, MMC shares rose after tycoon Tan Sri Syed Mokhtar Albukhary proposed to take the company private at RM2.94 billion via selective capital reduction (SCR) at RM2 per share.
In a filing exchange earlier, MMC said Syed Mokhtar's vehicle Seaport Terminal (Johore) Sdn Bhd (STJSB), which owns 51.76% or 1.58 billion shares in MMC, will be conducting the exercise for the 1.47 billion shares or a 48.24% stake it does not own in the company.
In total, STJSB will be spending RM2.94 billion (RM2 per share) under the SCR exercise to cancel 1.47 billion shares. MMC's latest issued share capital stood at 3.05 billion shares worth RM2.34 billion.
STJSB added that as the capital reduction of the SCR exercise is higher than the existing issued share capital of MMC, the diversified group will conduct a bonus issue of shares to facilitate the SCR in order to ensure that its share capital is at a sufficient level where the exercise can be executed.
"All MMC shares to entitled shareholders including the new MMC shares to be issued pursuant to the proposed bonus issue will be cancelled pursuant to the proposed SCR. 
"The bonus shares will be cancelled immediately and will not be credited into the central depository system accounts of the entitled shareholders or be listed on the official list of Bursa Malaysia. 
"For the avoidance of doubt, STJSB will not be entitled to the bonus shares," the filing explained.
As a result of the exercise, MMC will then become a wholly-owned subsidiary of STJSB, which does not intend to maintain MMC's listing status.
Meanwhile, MIDF Research previously maintained its "buy" rating of MMC and raised its target price (TP) to RM2 (from RM1.40) to reflect the price target of the privatisation, and said the offer by STJSB is appealing.
MIDF said the proposed exercise is a great value-unlocking mechanism for a counter that is persistently trading at discounted valuation.
The research house deemed that the offer price is "fair" given that the stock is trading at a discount currently despite it being lower than its asset value.
"Theoretically, based on our estimation, net operating asset per share stood at RM1.88. If we add cash and short-term investment, we arrive at a value of RM2.74 per share. Assuming a price-to-book value (P/BV) of one times, there exists a value gap of 74 sen per share, which translates into additional market valuation of about RM2.25 billion," said MIDF in a note previously. 
As at March 31, MMC's balance sheet showed that its cash balance stood at RM553.3 million, while "other investments" amounted to RM2.076 billion.
MMC is mainly involved in the ports and logistics, energy and utilities, engineering and industrial development sectors.
Over the past five years, MMC's share price has been on a decline from the peak of RM2.50 to a low of 42.1 sen in March last year. 
Read also:
Syed Mokhtar to take MMC private via SCR for RM2.94 billion, confirms The Edge's report