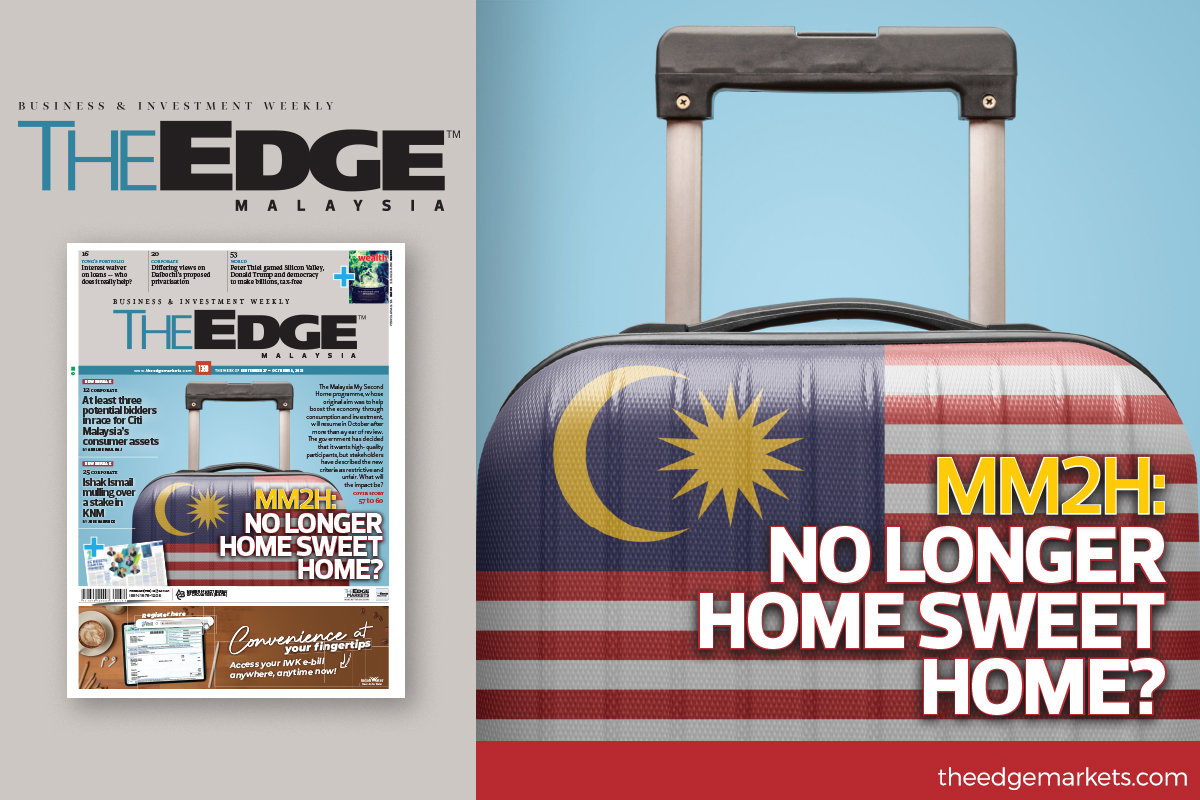 KUALA LUMPUR (Sept 25): The government has made its decision on the Malaysia My Second Home (MM2H) programme. After being suspended for a year, the programme will be reactivated in October. Any foreigner planning to retire in Malaysia will need to comply with the new financial requirements that have been increased by three to six times. The duration of the visa, meanwhile, has been halved to five years from 10.
The Ministry of Home Affairs says these changes were needed for security reasons and as the government aims to attract quality individuals to make Malaysia their second home. The goal of the earlier version of the MM2H programme was to boost the economy by increasing consumption and investments.
Will the new requirements and the timing of the implementation have an impact on the economy which is starting to recover? Will Malaysia be successful in attracting the desired groups with the new set of criteria?
Thailand and Portugal have also reviewed their programmes. Thailand is casting a wider net that aims to not just attract wealthy foreigners for long-term stay, making it a strong competitor for any new applicants who are thinking of retiring in this part of the world.  
And what about the existing MM2H residents? The minister had recently said in Parliament that the status of existing MM2H visa holders will be reviewed on a case-by-case basis. On Friday, however, he told a press conference that the new requirements will only apply to new applicants.
In the meantime, existing MM2H holders have not been sitting idle. Some are thinking of creative ways to remain in the country, while others are looking at which country they can move to regionally. 
Get the full story in this week's issue of The Edge Malaysia.