This article first appeared in The Edge Malaysia Weekly, on March 22, 2021 - March 28, 2021.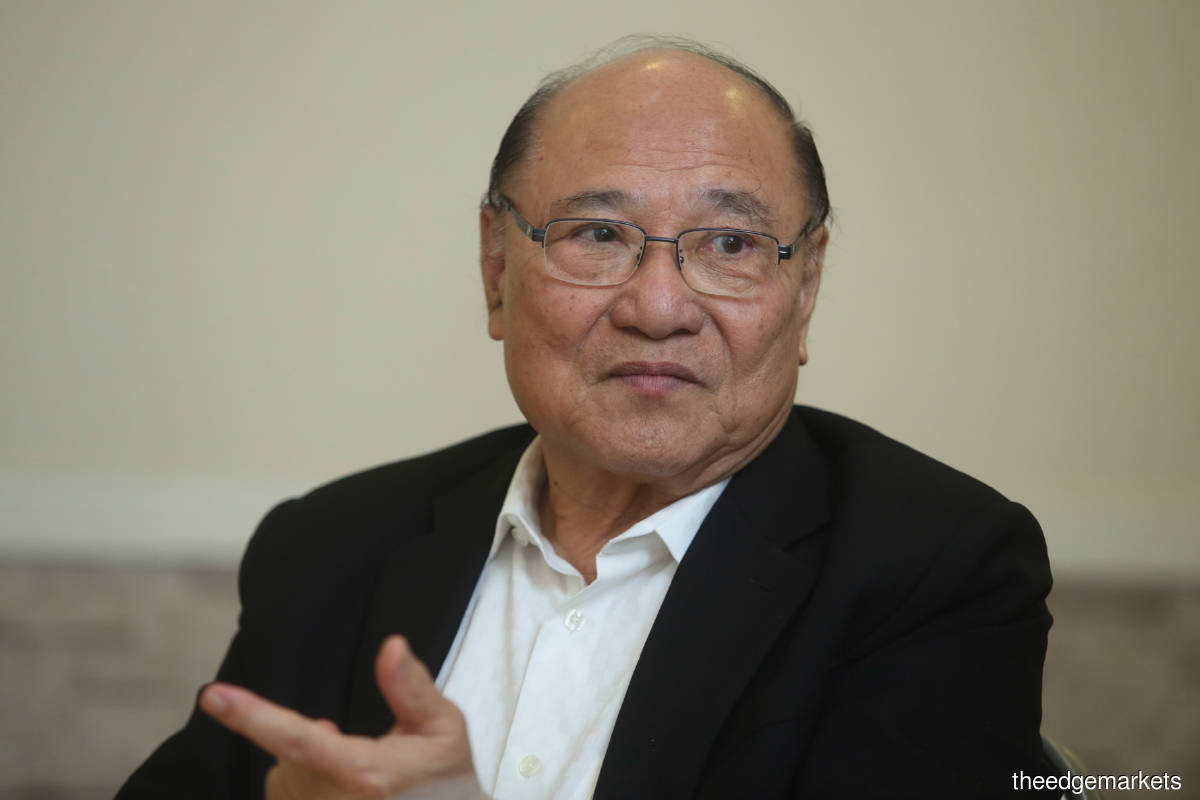 PROPERTY group MKH Bhd's plantation division is in the right place at the right time to benefit from the higher commodity prices and its prime oil palm hectarage.
In an exclusive interview with The Edge, MKH executive chairman Tan Sri Alex Chen says the group's plantation division in Kalimantan, Indonesia, has seen its fresh fruit bunch (FFB) yields rise to 477,000 tonnes in the financial year ended Sept 30, 2020 (FY2020), from 459,000 tonnes in FY2019 and 465,000 tonnes in FY2018.
The group's FFB yield per ha stands at 30 tonnes, with its oil extraction rate (OER) staying consistent at 21% from FY2018 to FY2020. What has certainly helped this segment is the rising crude palm oil (CPO) prices.
For context, for the financial year ended Dec 31, 2020, Sime Darby Plantation Bhd's FFB yield per ha was 19.14 tonnes and FGV Holdings Bhd's was 16.94 tonnes while for the financial year ended Sept 30, 2020, Kuala Lumpur Kepong Bhd's (KLK) FFB yield per mature ha was 22.01 tonnes.
MKH, which is also a property developer, has a total planted area of 16,408ha in Kalimantan, with 16,081ha having reached the mature age for harvest. Its subsidiaries PT Maju Kalimantan Hadapan and Sawit Prima Sakti have 14,877ha of oil palm trees between nine and 12 years old and 1,531ha of crops between three and nine years old respectively.
When asked if the group is expecting its earnings contribution from its plantation segment to rise in FY2021 and FY2022, Chen says it is contingent upon certain factors.
"It depends on the [CPO] price; even if yields and FFB production are high, the price makes a difference," he says, adding that MKH's plantation division is expected to contribute positively to its future earnings. Also, he says the current CPO price in Indonesia is averaging RM2,750 a tonne, which augurs well for the division.
For the first quarter ended Dec 31, 2020 (1QFY2021), the plantation segment saw a profit before tax (PBT) of RM29.9 million on revenue of RM71.9 million, owing to higher CPO prices (which averaged RM2,656 a tonne in the quarter) and unrealised foreign exchange (forex) gains. This compares with PBT of RM9.64 million on revenue of RM54.62 million in the same quarter a year ago.
Note that for 1QFY2021, PBT from the plantation division was more than double that from the property division. For the financial year ended Sept 30, 2020, the property division reported PBT of RM73.82 million compared with the plantation division's RM27.16 million.
Chen says MKH has a culture of addressing problems and immediately finding solutions for challenges that emerge during the course of its operations, adding that it also uses local materials and knowledge to craft these solutions.
The group is looking for land to add to its oil palm hectarage and for short-term cash crops such as corn and bananas. Planting cash crops, Chen explains, will help it manage CPO price fluctuations while serving to diversify its plantation segment's earnings. These new plots of land are expected to be in Kalimantan.
On plans to venture downstream, Chen notes that if MKH manages to acquire an additional 80,000ha of land, it would consider doing so, as it would be more economically feasible. Currently, it maintains upstream operations and a palm oil mill.
The main buyers for its CPO and palm kernel (PK) include notable names such as Apical Group Ltd, Wilmar International Ltd and Gama Corp.
According to Chen, the group is preparing for future replanting activities, which include researching higher-yielding planting materials that could boost oil yields and productivity.
MKH is also looking to further mechanise its operations. Chen highlights that its existing efforts have resulted in cost savings of 30%. MKH has different types of machinery for the mechanisation of its oil palm operations, such as those for the soil types found on its plantations.
Chen adds that Kalimantan has been selected as the site for Indonesia's new capital. As the development of the new city and the surrounding areas intensifies, the region will see more economic activities, which will reduce the labour supply that is mainly benefiting plantation operators such as MKH there.
Weather to dictate CPO price trend
For Chen, one factor to look out for when it comes to the fortunes of CPO prices is the weather pattern, particularly in terms of how it would affect palm oil's direct competition, soybean.
For 2021, he believes the cold snap in soybean growing areas in the US as well as the drought in soybean cultivation areas in Brazil will likely result in a delayed planting season. If planting is delayed this year in these two areas, Chen says palm oil prices will have room to rise higher.
"In March 2020, I told my team that the droughts in India, the US, Brazil and China would impact soybean and maize production. This meant the countries lost the opportunity to plant, which also contributed to higher palm oil prices," he says, adding that the window for soybean planting is very short, as growing temperatures cannot be too hot or too cold. If planters were to miss the planting season towards the end of spring and the middle of summer, they would have to wait a whole year, as the planting season between summer and autumn would be followed by extremely cold temperatures, which are not conducive for soybean production.
Consequently, lower soybean production will be beneficial for palm oil prices given the relationship the two oils have with one another.