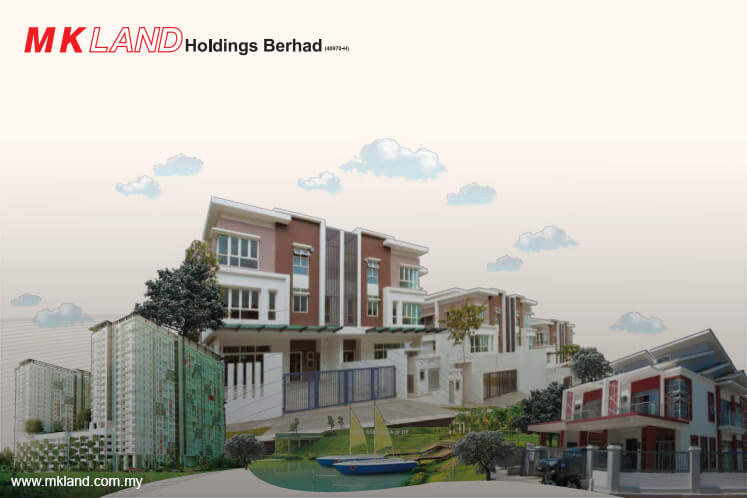 KUALA LUMPUR (Aug 29): MK Land Holdings Bhd's wholly-owned unit, Saujana Triangle Sdn Bhd, has obtained an order from the Court of Appeal to stay the effect of the Inland Revenue Board's (IRB) notices of assessment to the company.
The stay will be in force until the Court of Appeal decides on the company's appeal against the High Court's decision to dismiss its application for a judicial review of the IRB action.
"A case management is scheduled for Sept 14, 2017 before the Court of Appeal, where a hearing date may be fixed," MK Land said in a filing with Bursa Malaysia today.
Apart from the judicial review application, Saujana Triangle is appealing to the Special Commissioners of Income Tax to set aside an order by IRB to pay RM80.77 million, which included RM55.7 million in additional income tax, together with a 45% penalty.
Controlled by its founder Tan Sri Mustapha Kamal Abu Bakar, MK Land had said the additional income tax, which was slapped by the IRB on May 4, was for the years of assessment of 2009, 2010, 2011, and 2013.
One of the reasons for the additional income tax, said MK Land, was due to the gains from the disposal of land in 2009, which should be treated as revenue instead of capital.
Separately, MK Land said it has appointed Felina Mustapha Kamal as a member of the remuneration committee, which is part of its board.
Listed since August 1999, shares in MK Land closed unchanged at 26.5 sen today, for a market capitalisation of RM319.92 million.