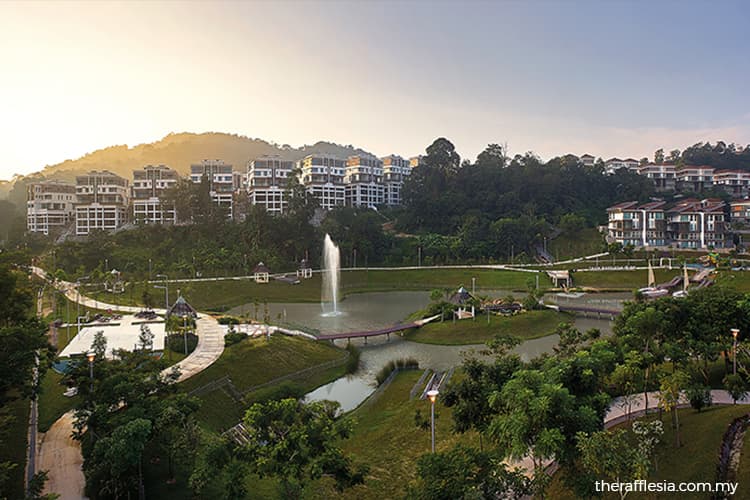 KUALA LUMPUR (Dec 13): Property developer MK Land Holdings Bhd will focus on selling off unsold units from its completed projects worth up to RM362.9 million within the next two years.
Group chief executive officer K. Mohanachandran said the bulk of the units are from the semi-detached Rafflesia development and Armanee Terrace condominium in Damansara Perdana, Petaling Jaya, as well as some units in Residensi Suasana in Damansara Damai and Meru Perdana in Ipoh.
"Pricing does play a major factor, but I think it is more an issue of awareness. So that is why we have embarked on a more aggressive approach to our marketing efforts right now," he told reporters after the group's annual general meeting today.
"We will definitely look at rebates [to help boost sales]. If we were to carry these stocks, we will be incurring costs along the way. If we can cut our price down a little bit, we can save on these costs in the future," he added.
MK Land is also in the planning phase to develop affordable housing namely the Rumah Selangorku in Taman Bunga Raya, Bukit Beruntung and in Bandar Baru Gunung Semanggol in Bukit Merah, Perak, for which Mohanachandran expects construction works to start in early 2019, pending respective approvals.
"The key thing as far as affordable housing is concerned is that margins are low, you cannot run away from that. So, it's basically just engaging with our contractors upfront and saying to them let's get through this tough period together," Mohanachandran said.
Although Mohanachandran admits that the property market outlook will be tough in 2018, he is hoping that MK Land will perform better sales compared with 2017.
"We are looking at sales numbers (for 2018) that are higher than what we have achieved in 2017. It is tough, but we have the feel that we are getting there," he said.
At 2.58pm, MK Land shares were unchanged at 23.5 sen, with 200 shares done, giving it a market capitalisation of RM283.08 million.