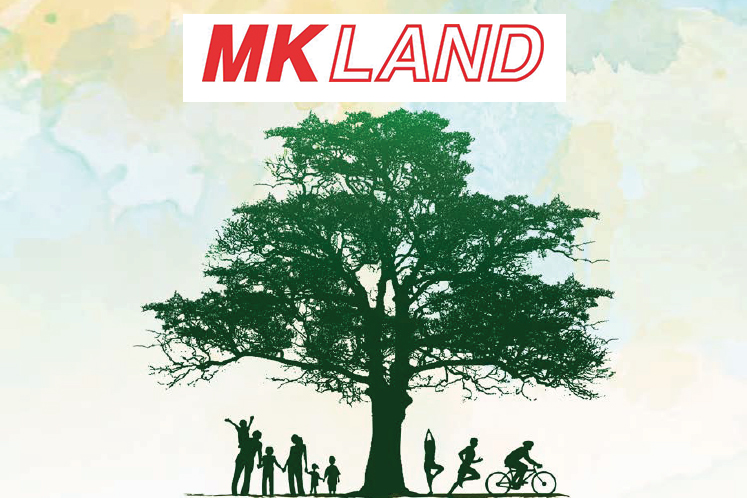 KUALA LUMPUR (Aug 15): MK Land Holdings Bhd is teaming up with Menteri Besar Inc (Perak) (MB Inc) to jointly develop a piece of land totalling 226 acres, belonging to the Perak State government, into a mixed development consisting of affordable housing and commercial units.
In a filing with Bursa Malaysia today, MK Land said its wholly-owned subsidiary Ritma Mantap Sdn Bhd has entered into a Memorandum of Understanding (MoU) with MB Inc to participate in the joint venture (JV) to undertake the proposed project.
The land comprises a 62.73ha piece of land in Kampar and a 28.73ha plot of land in Kinta.
Under the MoU, both parties will negotiate and endeavour to agree upon an investment structure where MB Inc holds a 15% stake in the proposed development.
"MB Inc will co-ordinate and communicate with all appropriate authorities to procure the requisite approvals for the proposed development, while MK Land will carry out the evaluations, technical assessments and financial feasibility study.
"The proposed development is expected to be carried out and completed in phases over a period of 10 years with an extension of five years subject to the relevant approvals," said MK Land.
MK Land is responsible for the entire development financing, which will be funded by internal funds and/or bank borrowings.
"The company will make further announcements on the development of the MoU (which will remain in effect for three months)," added MK Land.
MK Land shares closed unchanged at 24.5 sen today, bringing it a market capitalisation of RM295.12 million.