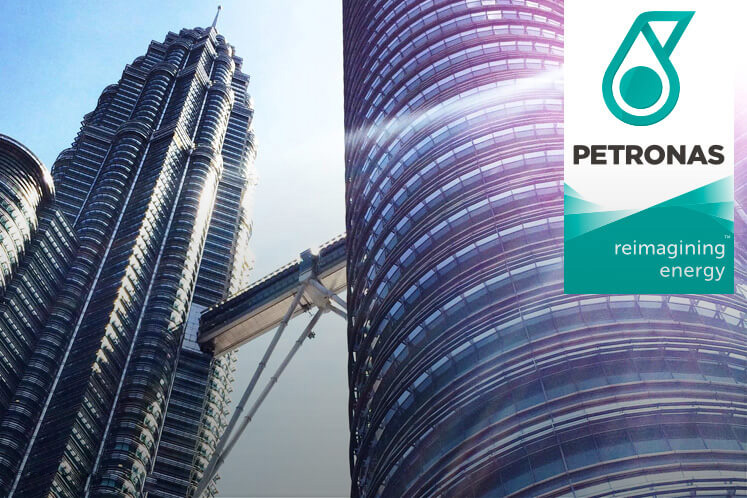 KUALA LUMPUR (Nov 2): The Government will use some RM30 billion in special dividends from  Petroliam Nasional Bhd (Petronas) to partly repay RM37 billion worth of outstanding GST and income tax refunds, said Finance Minister Lim Guan Eng.
Lim has said back in September that the Government intends to begin repaying the affected companies beginning January 2019, and told companies that they "don't have to worry about not getting back your money".
Today, in his Budget 2019 speech, Lim said the refunds now stood at RM37 billion, from the RM35.4 billion stated on Sept 5.
"We are grateful that Petronas, as a company has been run in an extremely prudent fashion and has been able to accumulate the above reserves which can be shared with the government, without jeopardising its ability to invest for its future growth," Lim said when making the announcement.
 
The special dividends are higher than RM24 billion declared for this year, and brings total dividend payout by the company to RM54 billion for 2018.
The last time it paid RM30 billion dividend for a full year was in three consecutive years from 2009 to 2011.
In August, Lim revealed that under the previous Barisan Nasional administration led by Datuk Seri Najib Razak, there was a shortfall of RM19.25 billion in GST refunds to 121,429 companies between January 2015 and May 2018 — despite being required to pay the refunds within two weeks from the date of claims.
It was also announced then that there was also a shortage in the Tax Refunds Trust Fund under the purview of Inland Revenue Board (IRB), which resulted in delay to repay RM16.05 billion worth of excess taxes paid, which were not refunded for up to a six-year period.
The news should come as a relief for the many companies, which, through organisations such as the Federation of Malaysian Manufacturers, have called for "clear and concrete" action plans on how GST refunds would be paid in time.
However the announcement did not bode well with rating agencies like Moody's, which described in a statement that the Government's heightened reliance on "volatile" oil revenues in the short-term as contributing to the weakening of the nation's fiscal profile.  
S&P Ratings concurred, saying in a separate statement, that "heavier reliance on commodity-based revenues presents an additional risk to Malaysia's fiscal accounts in the absence of more structural revenue-raising measures".
However, Prime Minister Tun Dr Mahathir Mohamad explained that Petronas can afford the contribution due to higher oil prices, and that the oil company had taken its expenditure into consideration before committing to the dividend payout.
"You must remember that oil price has gone up quite high. If it remained at US$40 per barrel, then it is not possible for them to give that kind of money, but now it is almost US$80," Dr Mahathir said.
Petronas today said it is supportive of the government's call for the "one-off" dividend payment for the purpose of repaying the debts to companies.
It highlighted that the special dividend payment will not in any way impede its ability to service debts, fund its ongoing operations and invest in future growth.
This is because it has strong fundamentals and liquidity position that is driven by the group's transformation efforts in the last few years in the areas of operational efficiency, cost reduction and portfolio optimisation, which is supported by improved oil prices, Petronas said.
A simple calculation will show that another RM7 billion remains for the Government to repay to affected companies and individuals, following the commitment by Petronas.