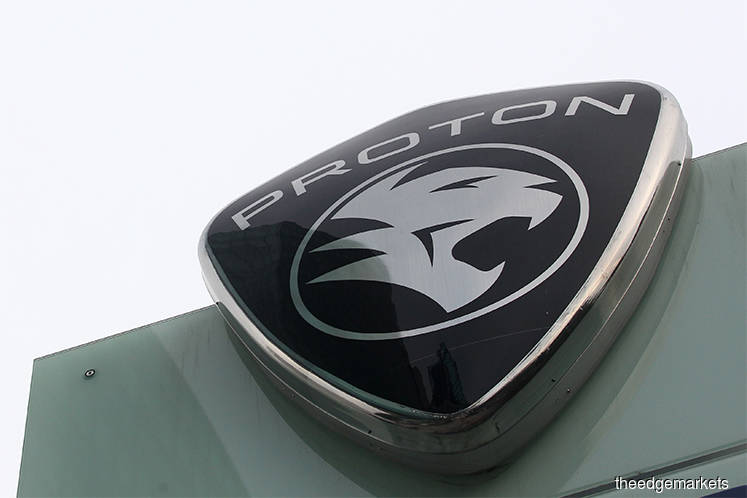 KUALA LUMPUR (Nov 8): Proton Holdings Bhd has carried out various initiatives and improvements to increase sales and customer satisfaction levels, said the International Trade and Industry Ministry (MITI).
 
In a written reply to Er Teck Hwa (DAP-Bakri) at the Dewan Rakyat dated Nov 7, MITI highlighted four initiatives undertaken by Proton, including improvements of its existing Iriz and Exora models.
 
Other initiatives include the Amazing-5 Value campaign (whereby cars purchased during the campaign period will get a five-year free service package), and seven-days-a-week operational hours for sales and aftersales services.
 
Proton also launched the MyProton mobile app, which can be used to book test-drive and service appointments, connect to Mobile Assist's call centre, obtain information on all Proton models and updates on current events and promotions, as well as the location of all Proton sales and services outlets.
 
Citing figures from Proton, MITI said sales by the company have been declining from 2013 to 2016.
 
In 2013, Proton sold 138,753 units. This dropped to 115,783 units in 2014, 102,546 in 2015 and 72,291 in 2016.
 
On Nov 1, Proton announced a 12.5% year-on-year growth in sales year-to-date, with 56,297 units versus the 50,091 units sold in the same duration in 2016.
 
The company took home its first win at the Putra Brand Awards 2017 on Nov 2, where it won Silver in the Automotive Category. Subsequently on Nov 6, the Proton Iriz was recognised as the best vehicle in the 'Best NVH' (noise, vibration and harshness) category at the Malaysia Car of the Year (COTY) Awards 2017.
 
MITI was responding to Er, who asked about the number of Proton customers between 2013 and 2017.