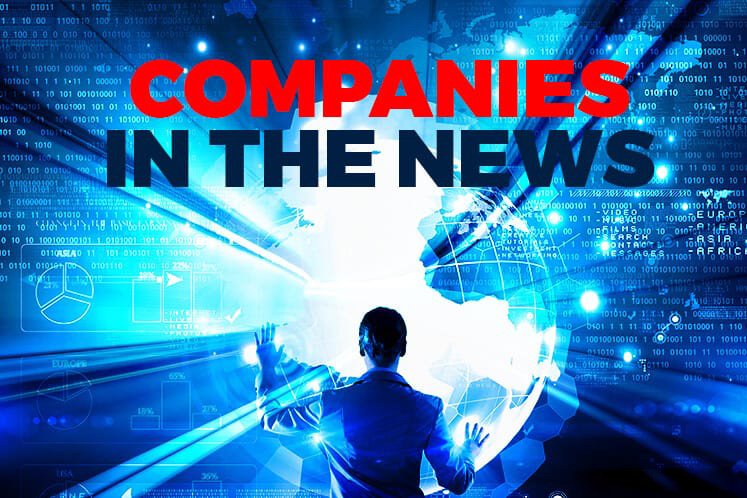 KUALA LUMPUR (April 7): Based on corporate announcements and news flow today, companies that may be in focus tomorrow (April 8) include MISC Bhd, Sarawak Consolidated Industries Bhd, Heineken Malaysia Bhd, Carlsberg Brewery Malaysia Bhd, Binasat Communications Bhd, PRG Holdings Bhd and DWL Resources Bhd.
MISC Bhd's wholly-owned AET Tanker Holdings Sdn Bhd has secured long-term charter contracts to own and operate two newly built LNG Dual Fuel VLCCs (very large crude carriers) from Chartering and Shipping Services SA, a wholly-owned unit of Total SA.
The contracts were awarded to AET's vessel-owning entity, AET Inc Ltd, and the charters are expected to commence in 2022. 
Sarawak Consolidated Industries Bhd (SCIB) has proposed to undertake a private placement of up to 36.75 million new shares, or representing 30% of SCIB's enlarged total number of issued shares, to raise RM66.52 million to fund the company's upcoming construction projects from Serba Dinamik Holdings Bhd.
It is also proposing a recurrent related party transaction of a revenue and trading nature between SCIB and Serba Dinamik to the tune of RM1.37 billion. Both companies share a major shareholder in common, Datuk Mohd Abdul Karim Abdullah, who holds a substantial stake in both companies. 
Heineken Malaysia Bhd said it will continue to engage the government after the latter rescinded the approval it originally granted to brewers Heineken and Carlsberg Brewery Malaysia Bhd to operate throughout the Movement Control Order (MCO) period.
However, Heineken said it will continue to suspend operations at its Sungei Way Brewery in Selangor in line with the MCO.
Binasat Communications Bhd has proposed a private placement exercise to issue up to 26.03 million shares, or 10% of its outstanding shares, to raise up to RM5.8 million, mainly to fund the installation of a new data centre at its satellite teleport facility.
PRG Holdings Bhd chief executive officer Na Chun Wee has resigned from the position and as the group's executive director, effective immediately, after helming the group for less than a year.
DWL Resources Bhd said Montagna Management Sdn Bhd has emerged as the substantial shareholder in the company after Montagna Management acquired 15 million shares or a 6.44% stake in DWL Resources. 
Following this transaction, Montagna Management owns 23 million shares or a 9.878% stake in the company. This should place it as the second largest shareholder in the company.