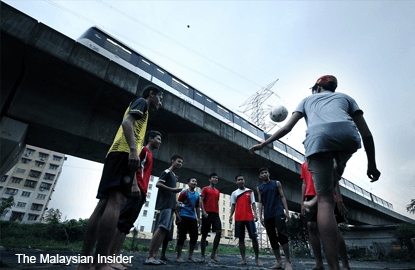 (Dec 2): Putrajaya has proposed the abolishment of caning of child offenders under new amendments to the Child Act 2001 tabled today in the Dewan Rakyat.
The amendments were tabled by Women, Family and Community Development Minister Datuk Rohani Abdul Karim.
The amendments, the first to the act since it became effective in 2002, also proposed community service orders (CSO) for child offenders and adults found to have neglected their children.
The bill also proposes increasing the penalty for torturing or abusing children, by raising the fine from RM10,000 to RM50,000, and doubling the maximum jail sentence from 10 years to 20.
Under the amendments, children who needed protection or relocation would be placed with immediate family members.
Later, Rohani told reporters she hoped the amendments could be passed in the current Parliament sitting, which ends tomorrow.
"Our hope is for it to be passed by tomorrow. If there is not enough time, it will be debated in the next sitting.
"This is a comprehensive and specific set of amendments."
She also promised that engagement would be carried out with all relevant stakeholders on the amendments. – The Malaysian Insider