This article first appeared in The Edge Financial Daily, on October 10, 2018.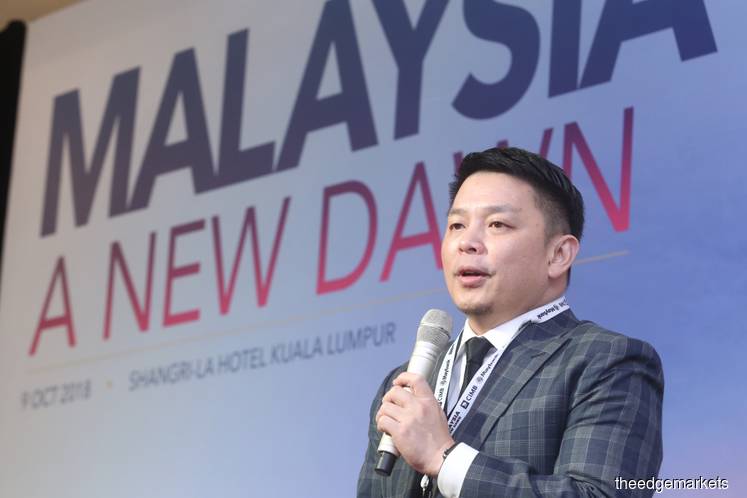 KUALA LUMPUR: Minister of International Trade and Industry Datuk Darell Leiking hopes Asean countries can reach an agreement on a free trade deal by year end.
Speaking to reporters on the sidelines of the "Malaysia: A New Dawn" investors' conference here yesterday, Leiking said the talks among Asean countries will be held in Singapore next month.
Prime Minister Tun Dr Mahathir Mohamed is scheduled to attend the event.
Leiking said there are trade going on which nobody realises.
"Definitely they are shrinking in numbers [trade volume among Asean countries], but it's a global thing. Everybody is running here and there to present the situation," he said.
On Southeast Asia being the most vulnerable in terms of the shrinking trade volume, Leiking hopes that by the middle of next year Asean members can come out with something.
"There are things that are going to be sorted out and there are things to be worked out. Even though we have the Asean bloc, we are still imperfect.
"There are issues on barriers, how we will travel or how we deal each other," he added.
Meanwhile, Bernama reported Leiking as saying the Ministry of International Trade and Industry (Miti) is looking to improve investment incentives that will be win-win for both the investors and the country.
He said the government is expected to announce the incentives during the tabling of the Budget 2019 on Nov 2.
"We must review some of the investment incentives but they must be affordable for us and good for the investors," he said.
Asked on key areas for new investments in the country, Leiking said Malaysia should be looking at the digital economy and there are many local talent with business ideas to boost this sector.
"We are seeing Malaysians with businesses overseas but they are coming back to serve the nation. So while maintaining our normal industries, we must also go into the digital economy," he added.
The minister said Miti will be holding a meeting on developing the digital economy soon as the ministry chairs the National eCommerce Council.