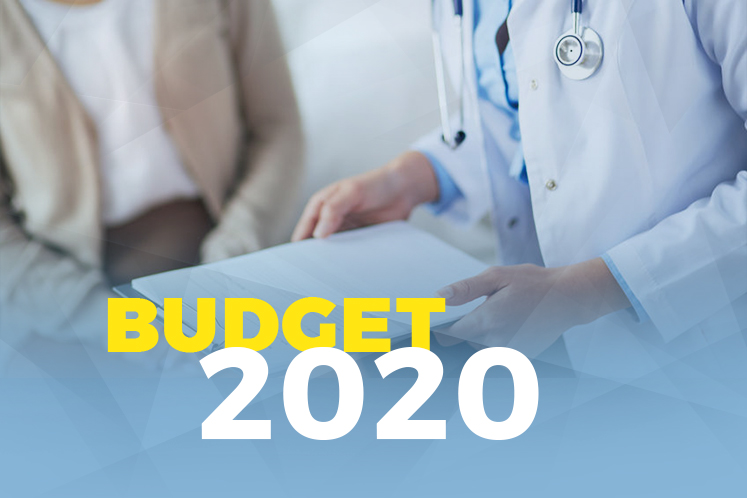 KUALA LUMPUR (Oct 11): The Government has increased the Ministry of Health's allocation by 7% in Budget 2020 to RM30.6 billion from RM28.7 billion this year.
Of this amount, it said RM1.6 billion is for the construction of new hospitals as well as upgrading and expansion of existing ones.
Meanwhile, RM319 million is for the construction and upgrading of health and dental clinics, as well as quarters facility, Finance Minister Lim Guan Eng said when tabling the Budget 2020 in Parliament.
"In line with the principle of 3R culture, Repair–Replace–Restore, a total of RM227 million will be provided to upgrade medical equipment while RM95 million will be for renovation of medical infrastructure and facilities," he said.
Meanwhile, new clinics will be built in Setiu, Terengganu; Sungai Petani, Kedah; and Cameron Highlands, Pahang; as well as Kudat and Tawau in Sabah; and Long San and Sungai Simunjan in Sarawak.  
An initial allocation of RM60 million will also be provided to kick-start pneumococcal vaccination for children, as promised in the Pakatan Harapan manifesto.
Furthermore, RM59 million will be allocated in collaboration with non-governmental organisation medical ambulance services to acquire more ambulances, to ensure a more responsive emergency and trauma services.
Lim added that RM31 million will be allocated for upgrading and maintenance of ICT services which will include a pilot project for hospital electronic medical records.
Meanwhile, RM5 million will be spent to provide  mobile clinics in rural areas, especially Orang Asli, in line with the Sustainable Development Goals of achieving universal health coverage.