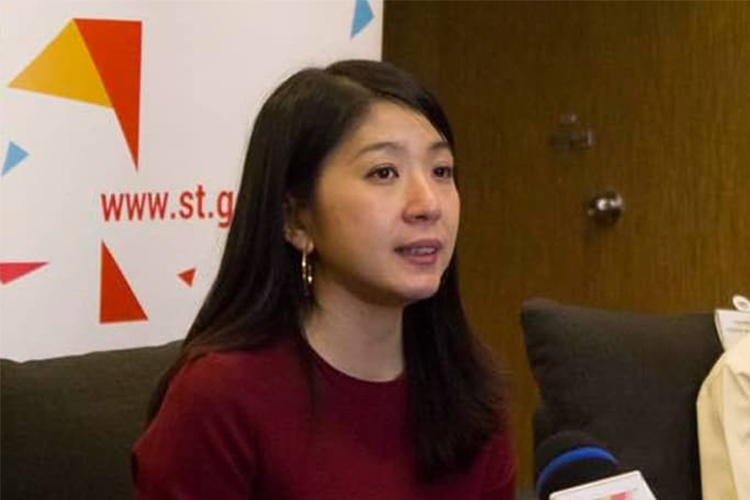 JOHOR BAHARU (March 15): The Ministry of Energy, Science, Technology, Environment and Climate Change (MESTECC) today set up a scientific committee to study the causes and solutions for chemical waste pollution in Pasir Gudang.
Its Minister Yeo Bee Yin said the main aim of the committee would be to assist the State disaster committee to conduct a scientific investigation into the incident.
"The committee is necessary because after the cleaning-up is done, we still do not know if it is safe and we need a scientific study to get to the correct decision," she told reporters at the Operations Centre of the Disaster Aid Management Committee at Menara Aqabah, Pasir Gudang Municipal Council here today.
Also present was chairman of the Johor Health, Environment and Agriculture committee Dr Sahruddin Jamal.
She said the committee will be chaired by the Dean of the Faculty of Science in Universiti Teknologi Malaysia (UTM) Prof Dr Abdull Rahim Mohd Yusof and will include government agencies and related experts.
She said among the agencies involved are the Department of Environment, National Space Agency, the Malaysian Meteorological Department, the Johor Health Department, the Johor Chemistry Department, the Department of Occupational Safety and Health (DOSH), UTM and Petronas.
"The committee will gather and analyse all data and resolve the problem," she said.
Yeo said four things which will be achieved by the committee are data management, preventing future waste disposal, environmental monitoring, and groundwater and soil vapour intrusion.
She said at present, the team had cleaned the worst-affected area measuring up to a stretch of 680 metres in Sungai Kim Kim where the dumping occurred.
Yeo said the contractor who had been appointed will continue with the cleaning work 24 hours each day and there were still 900 metres of the river to be cleaned up.
"This is good progress and if possible, we want to speed it up, but at the same time, we will monitor for any gas leakages while the cleaning is being done," she said.
She urged the public not to be near the cleaning area and those living in vicinity should not worry as the authorities were monitoring the situation.