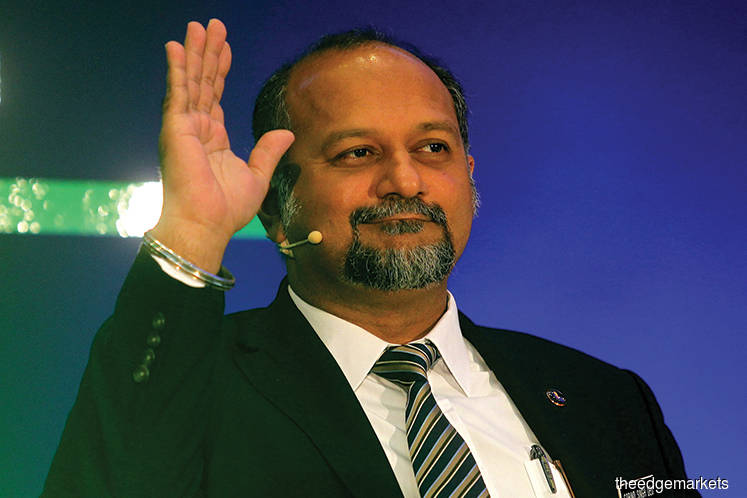 KUALA LUMPUR (July 18): The Communications and Multimedia Ministry gives emphasis to the security aspect in establishing the fifth-generation (5G) technology ecosystem, the Dewan Rakyat was told today.
Minister Gobind Singh Deo said the study on the 5G tests, which encompasses the security issue, is underway and the report is expected to be completed by the end of this year.
"We will prepare a report, and it will cover the security issue. We will then submit proposals for the policies where the government will implement this new technology.
"Another matter we are looking at is how we can provide adequate information to the people concerned, what the challenges are in using this new technology including the security matters," he said during the Ministers' Question Time in the house.
Gobind was replying to a supplementary question from Datuk Seri Fadillah Yusof (GPS-Petrajaya) on whether the government intends to explain to the people the security and health issues that may arise from the development of information technology infrastructure, including telecommunications towers.
Meanwhile, in reply to Fadillah's original question, Gobind said the wireless communication technology, which uses radio frequency, was categorised as non-ionising radiation that does not carry enough energy to ionise or break the human molecular structures and composition of cells.
He explained that the radio frequency also contains energy that is 1,000 times lower than the solar energy even though both were in the non-ionising radiation category.
However, he said the ministry, through the Malaysian Communications and Multimedia Commission (MCMC) would continue monitoring the level of radiation emitted by telecommunication towers in Malaysia.
For the construction of new telecommunication towers in urban or rural areas, he said it needs to be done according to the guidelines for the construction of telecommunication towers and structures set by the Ministry of Housing and Local Government and under the purview of the local authorities.
"The guidelines stated the need for certain height limits, security requirements such as fencing and slope stabilisation measures as well as other aspects that service providers must comply with," he said.
The minister added that the ministry, through the MCMC had also set the mandatory standard for electromagnetic field emission from radiocommunications infrastructure, and network providers were required to adhere to the stipulated exposure limits.