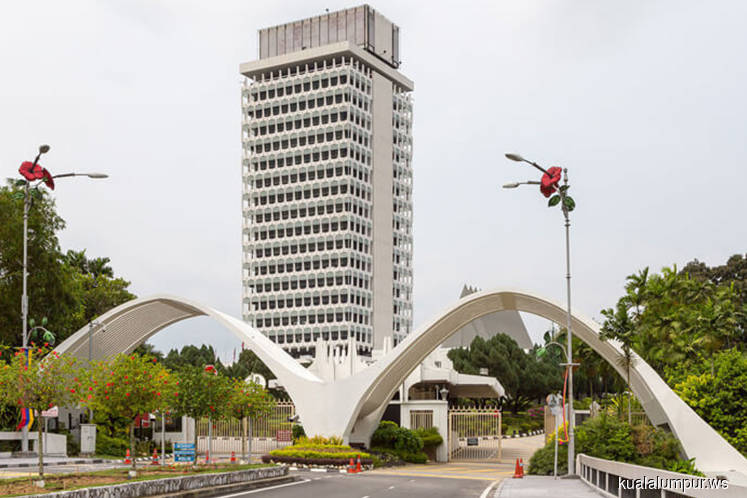 KUALA LUMPUR (Aug 13): The Ministry of Economic Affairs (MEA) said today that it is not taking over the power of the Ministry of Finance (MoF), nor any other ministries.
"There should not be any queries regarding a ministry taking over jurisdictions of other ministries," said the MEA in a written parliamentary reply, dated Aug 6.
"The ownership in shareholdings and the operational management of companies should be separated from the jurisdiction and functions of the ministry regulator in order for the administration and management of the company to be more effective and effusive," MEA added.
This was in response to Ayer Hitam MP Wee Ka Siong's query on MEA's effort to overcome the issue of overlapping authority with the MoF, as the ministry has taken over many jurisdictions previously under the portfolio of MoF and others.
Additionally, MEA said the Prime Minister is currently fine tuning the roles, functions and positions of departments, agencies and companies under the control and supervision of various ministries, including the MEA, which aims to standardise and optimise the effectiveness in implementing government policies.
Moreover, MEA said the main agency absorbed into the new ministry is the Economic Planning Unit (EPU), which was formerly under the Prime Minister's Department, while the departments and agencies under the control and supervision of the ministry include economic-related agencies which were previously the responsibility of the Minister in the Prime Minister's Department.
While there are 68 companies in which the MoF Inc is a direct majority shareholder, MEA noted that not all of the company's management is under MoF's supervision.
Similarly, the Malaysian Digital Economy Corp (MDEC) is under the supervision of the Ministry of Communications and Multimedia as well as MIMOS Bhd and Malaysian Bioeconomy Development Corp which are under the Ministry of Energy, Technology, Science, Environment and Climate Change.
Some of the roles and functions of the newly established MEA include formulating and implementing policies to promote economic growth, determining the ceiling and distribution of development expenditure, coordinating and monitoring the implementation of development programmes and projects, regulating government's strategic investment in the economic sector, developing and implementing energy-related policies including oil and gas, and empowering the Bumiputera agenda and inclusive development, as well as making Malaysia a focal point for international cooperation and cross-border development.