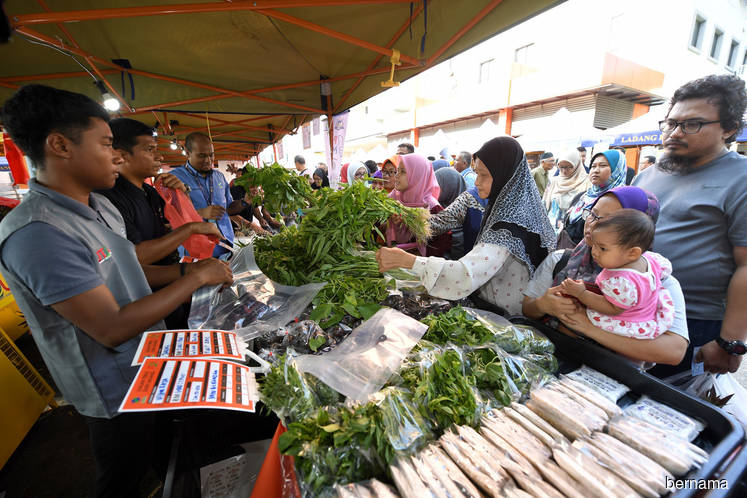 SEPANG (March 20): Foreigners will not be allowed to control  farmers' markets under the supervision of the Federal Agricultural Marketing Authority (FAMA), as what has happened in wholesale markets, said Agriculture and Agro-based Industry Minister Datuk Salahuddin Ayub.
He said FAMA had been instructed to "clean up" by checking all the farmers' markets to determine that licences had not been rented out to others.
"We will inspect all licensees. God willing, in that way, the farmers' markets will not become like the wholesale markets which are dominated by foreigners," he said in at press conference after the excellence service and appreciation FAMA awards ceremony here today.
As of January last year, FAMA handled 746 farmers' markets nationwide involving more than 30,000 traders.
Salahuddin said the Ministry planned to upgrade the farmers' markets to make them more competitive and to be composed of only local farming entrepreneurs.
In the meantime, Salahuddin said FAMA managed to record a sales turnover of RM2.9 billion last year through 2,755 marketing outlets throughout the country involving 68,988 farming entrepreneurs.
"For this year, FAMA targets a 10 percent increase in sales, among others, assisted by the opening of 133 new marketing outlets and also via online marketing through the Agrobazar Online portal that is being empowered," he said.
Later in Seremban, he said the Ministry would be formulating a long-term plan to ensure that poultry farms are built in a closed system to address the problem of environmental pollution and odour.
The Minister said the construction of such farms were necessary because the ministry had received many complaints about the smell and the presence of flies that threaten the health of local residents and the environment.
Taking the example of Leong Hup Broiler Farm Sdn Bhd's closed farming system built according to the specification set by the Veterinary Department, he said such initiatives could also be emulated and extended  to small poultry farms.