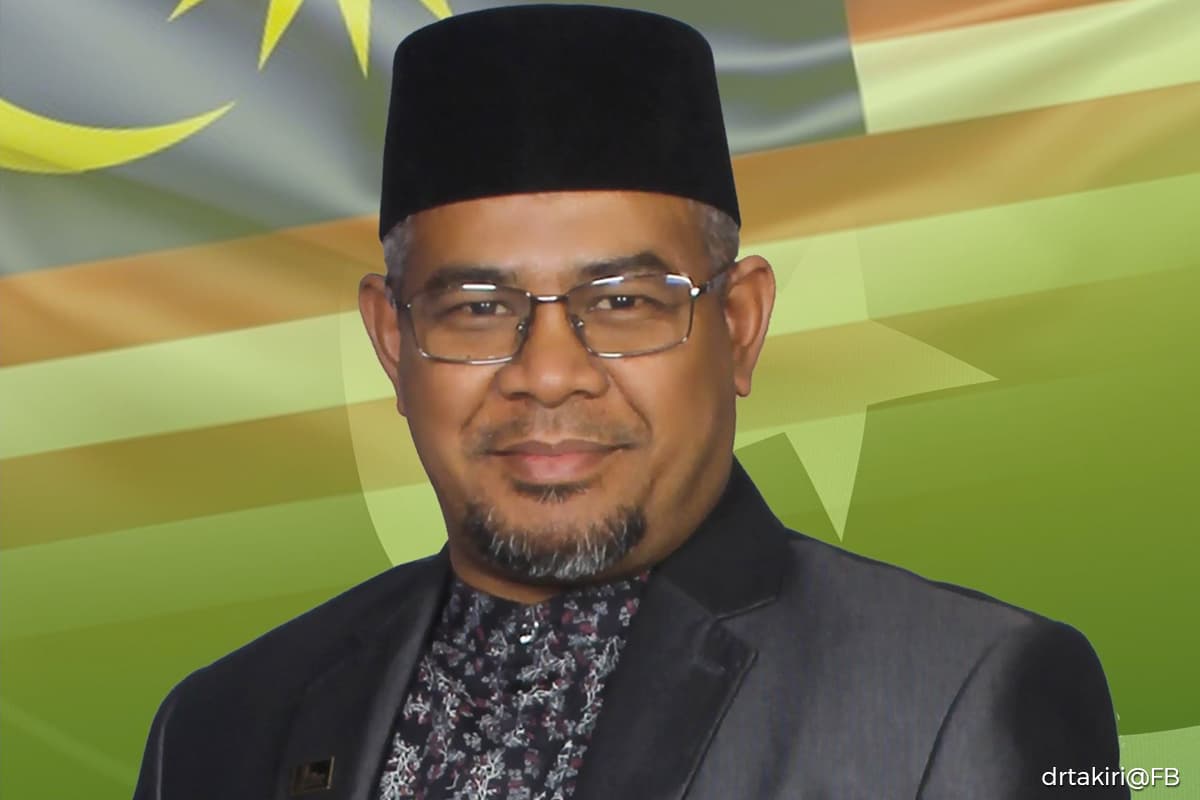 KUALA LUMPUR (Oct 21): Attorney General Tan Sri Idrus Harun said today the Attorney General's Chambers (AGC) has decided not to charge Plantation Industries and Commodities Minister Datuk Dr Mohd Khairuddin Aman Razali (pictured) with home quarantine breach due to insufficient evidence.
Idrus said in a statement today the police had conducted a thorough investigation into a report lodged by a complainant alleging that Mohd Khairuddin had flouted the mandatory home quarantine ordered by the government to curb the spread of the Covid-19 pandemic upon his return from Turkey during Malaysia's recovery movement control order. 
Idrus said it was alleged that Mohd Khairuddin's home quarantine was supposed to take place from July 7 to 21.
"The investigation paper was then referred to the AGC for further instruction. After full consideration and deliberation of all available evidence, this chambers finds that there was no home surveillance or observation order issued by the authorised officer in the exercise of his discretion to the minister for him to observe such home surveillance or observation order as stipulated under subsection 15(1) of Act 342 as alleged by the complainant.
"Form 14b as prescribed in the guidelines by the Ministry of Health which contained an order for home surveillance and/or observation order under subsection 15(1) of Act 342 had never been issued to the minister before he was allowed to leave. For an act to be considered as an offence of breaking a home quarantine order under Act 342, the home surveillance or observation order is required to be issued to the minister under subsection 15(1) of Act 342.
"Accordingly, based on the above consideration, the AGC has decided to not prefer any charge against the minister due to insufficient evidence and thus fails to meet the required burden of proof under the law," the Attorney General said.
According to the Attorney General's statement, Act 342 refers to the Prevention and Control of Infectious Diseases Act 1988.
The Attorney General said the AGC's perusal of the investigation paper submitted by the police reveals that the Minister visited Turkey on July 3, 2020 and flew back to Malaysia on July 7, 2020.
"Upon arrival at the Kuala Lumpur International Airport, the Minister underwent health inspection and screening process for COVID-19 (swab test) and the result was found to be negative. The Minister was allowed to return to his residence by the authorised officer from the Ministry of Health who was appointed under Section 3 of Act 342.
"Subsequently, the Minister underwent a second health screening on July 10, 2020 at Kuala Lumpur Hospital for the purpose of attending a ceremony at Istana Negara on August 17, 2020. The result of the second screening was also found to be negative," the Attorney General said.