This article first appeared in The Edge Malaysia Weekly, on May 7, 2018 - May 13, 2018.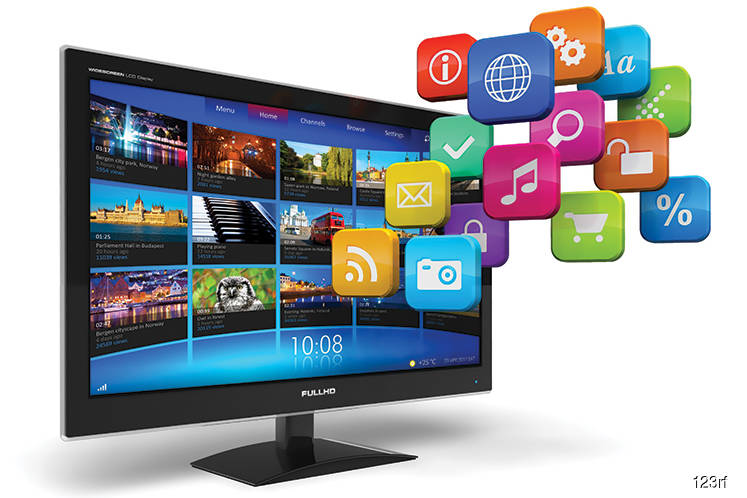 THE national infrastructure for digital terrestrial television (DTT) broadcast should achieve at least 95% population coverage by the end of the year, says MYTV Broadcasting Sdn Bhd executive chairman Syed Md Najib Syed Md Noor.
Newly appointed Syed Md Najib tells The Edge in a brief phone conversation that 36 of the 60 transmission towers needed nationwide are already in place.
"When we started relooking at some of the sites, a small number was found to be not suitable and we had to find alternatives," he says, explaining the delay.
"If you look at the analogue broadcast at the moment, the coverage is approximately 95%, so we are only 3% away from that."
The infrastructure readiness is vital to complete Malaysia's transition to fully digital television broadcasting.
The previous deadline to hit 98% readiness was June 30, 2018 — the analogue switch-off (ASO) date after which all analogue broadcasting in Malaysia would cease.
However, in March, the government said the June 30 date would be deferred without specifying a new date, only noting that the rollout must be in tandem with that of Malaysia's close neighbours.
When asked about his mandate, Syed Md Najib says his role to ensure MYTV's direction aligns with that of Altel Sdn Bhd, a telecommunications firm owned by Tan Sri Syed Mokhtar Albukhary.
Syed Mokhtar also controls Puncak Semangat, the holding company of MYTV, which is spearheading the DTT rollout.
Syed Md Najib says the convergence of both broadcast and broadband is inevitable. He denies that his appointment is meant to supersede the mandate of current MYTV CEO, Michael Chan.
He declined to comment on whether MYTV is arranging financing.
Another question hanging over MYTV is why the distribution of free set-top boxes (STBs) to 4.2 million households eligible for the government's 1Malaysia People's Aid (BR1M) has been halted indefinitely.
Approximately 500,000 free STBs have been distributed to eligible households, with another 3.7 million or so units remaining.
When asked, Syed Md Najib says the deferment of the ASO presented an opportunity to review the specifications of the STBs.
He adds that due to rapid technological advances, newer STBs are now available with more features such as internet connectivity and the capacity to deliver internet-based content to viewers.
He adds that the company is confident the remaining 3.7 million units can be distributed to eligible households by year-end.
"We are working with MCMC on finalising the desirable specifications," he says. "We are waiting for the final go-ahead on that."
He adds that to facilitate the distribution speed, there is a possibility that the STBs may be sourced from multiple vendors.
On Jan 23, Green Packet Bhd announced it had inked a contract with MYTV to supply up to 3.6 million decoders over a two-year period from the date of signing.
In its annual report released last week, Green Packet said the contract is worth RM272 million and that the 3.6 million decoders will be distributed to selected Malaysian households under a government subsidy programme.
Save by subscribing to us for your print and/or digital copy.
P/S: The Edge is also available on Apple's AppStore and Androids' Google Play.